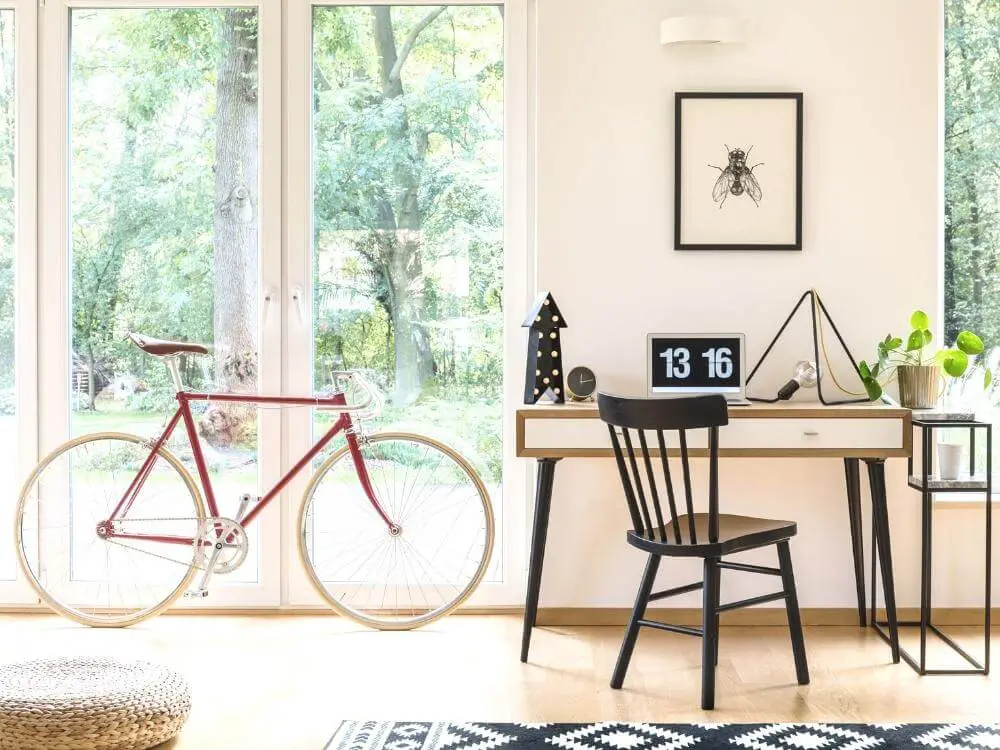 FTC disclosure: This post contains affiliate links, which means I may receive a commission for purchases made through my links.
2020 hit us like no other and many of us are still recovering from the aftermath of covid-19. When the world came crashing down, surviving was the first thing in mind in terms of getting enough sales to cover the necessity. Looking back now it was definitely a bonus to have made $5000+ passive income in the midst of a global pandemic.
It has taken me some time to put this together because life gets a bit full. However, I'm so glad that I've finally done this as it's good to see that I was able to make some passive income on the side even during one of the toughest years!
I'm happy with the result considering it was money made during my sleep. I'm in a niche and industry where it has had a big hit so I can only imagine revenue will only go up when things go back to normal.
"If you don't find a way to make money while you sleep, you will work until you die."
—Warren Buffett
My website traffic mainly comes from organic search on Google and Pinterest. Apart from the obvious impact of covid-19, my website saw a huge drop in traffic caused by the new Pinterest Algorithm. I should also mention that someone had copied one of my popular blog posts and as a result my Google search rank has dropped.
With a drop in my traffic and search rank, it has pushed me to really work on my content again! Redirecting my main focus on SEO wasn't a bad thing since it's a more long term strategy and most of all, it's free! Updating and rewriting my blog posts have slowly but surely brought my traffic back over time.
Without further ado, let's get into how I made $5000+ passive income in 2020!
How I Made $5000+ Passive Income During a Global Pandemic
My passive income from 2020 was generated by a mixture of product sales, affiliate marketing and display ads. Some needed more work than others to start off with but most of them only required very minimal work and almost no "active" work from there on.
If you're looking to make some passive income, check out these ideas where it requires you little to no effort.
1, Sell Art on Print-On-Demand Sites ($20.10)
I set up Society6 many years ago with the intention to make some extra dollar. I add some designs here and there whenever I feel like they would be a good item to sell but I've never really spent much time and effort on it. It was more of a novelty for me as a designer lol Every now and then I get an email saying that I've made a sale. Not a lot of money but it's not bad for work that I don't even remember doing.
Society6 Income Earnings
Ok, I know it's only a whopping $20 but bear in mind I only have a total of 5 designs on there lol Two from late 2014, one from early 2019 and the remaining was uploaded November 2020… Imagine if I actually made an effort and uploaded artwork more consistently, I'm sure we'd see a better result. This isn't my main focus but I'm not going to say no to extra money!
How to Make Passive Income with Society6
If you have an eye for design, you can create some artwork and upload them onto Society6 where it will be seen by different people around the world. When someone likes your design, they can buy it directly from Society6 marketplace with the options of printing it on a sticker, mug, wall art or home decor, etc. The best thing about Society6 is that you don't have to deal with any customer service, packaging and shipping. All you need to do is upload your artwork and the same design can be sold over and over again!
Start making passive income with Society6 now!
2, Join Affiliate Marketing Programs ($2162.85)
This is probably one of the best ways to make passive income and you'll be surprised to know how much you already do it on a daily basis. Affiliate marketing is when you recommend a product or service to other people and you get a commission when they buy using your referral links. When you think about it, you probably do it with your friends and family more often than you think.
If you have a website, then you can start recommending products or services you like to your audience and make some extra money!
The Affiliate marketing programs listed below includes Magiclinks, Shareasale and Pepperjam. All of them are free to join!
Magiclinks Income Earnings
A company that I normally get quite a bit of commission from stopped their affiliate program due to covid which means there was a dramatic drop in revenue. Definitely a lesson learned to not put all your eggs in one basket!
How to Make Passive Income with Magiclinks
Magiclinks is super easy to use with a few tools to help you start making some passive income.
If you don't currently have a website, Obsessed-w-it is perfect for you! You can create simple pages with all your referral links. A great start for those of you who might just be starting out on social media.
Auto-Links, like its name suggests, automatically links your regular URLs to Magiclinks so you can monetise your referral links straightaway. A website is a must for this since you'll need to insert a code or install a plugin in the backend. After that, just link your products as usual and Magiclinks will take care of the rest for you!
If you like the ease of a browser extension/add-on, this option is available on Chrome and Firefox. As long as they are supported retailers, you'll be able to download and use their browser extension to start creating trackable links. If a retailer isn't supported through Magiclinks, the extension will tell you and you can move onto the next one.
Magiclinks also has a Link Wizard where you can create multiple links in one go. All you need to do is copy and paste the product names and select the preferred retailers and the links will be created for you!
If you'd prefer to work on your phone, they also have a mobile app available on the App store and Google Play.
Start making passive income with Magiclinks now!
Shareasale Income Earnings
Another company that I'm an affiliate of changed their program from Shareasale to Pepperjam so that explains the huge drop in the month of September. More on Pepperjam later.
How to Make Passive Income with Shareasale
With the Shareasale platform, you'll need to manually find merchants and join their programs to start promoting. You may or may not get approved due to certain requirements. However, you should get approved unless you're not in the right niche or location. If you ever get rejected, don't feel discouraged as you can always email them to find out the reason and try again!
Shareasale provides a few tools on their platform but the "get links" button is probably the most useful where you can copy and paste default text links and banners to your website straightaway. Alternatively, you can also create custom links using their custom link generator with the options of pre-made and short links.
Start making passive income with Shareasale now!
Pepperjam Income Earnings
How to Make Passive Income with Pepperjam
Similar to Shareasale, you'll need to apply for the advertiser programs and get accepted before you can start with Pepperjam. Before you choose which one to join, you can see the commission rate, cookie duration, etc to see if it suits you.
Once you're in the program, they come with 3 different tools (i.e. Link Generator, Pay-Per-Call and Store Builder) for you to make passive income. Link Generator is the most straightforward to create tracking links to promote your products/services. All you need to do is add the Pepperjam Link Generator to your bookmark and you can start generating links from your favourite advertisers.
If you want to use pre-made materials on your website, you can click on their "Get Creatives" button to get banners, text links, advanced links, coupons and products.
Start making passive income with Pepperjam now!
3, Display Ads on Your Website ($2871.94)
This has to be one of the easiest ways to make money given you have a website with some decent traffic every month. All you need to do is place those ads on your website and start making money while you sleep, travel or whatever you want to do!
My website started growing a lot when I started blogging so I decided to monetise it by displaying ads. I started off with Google Adsense then moved onto Ezoic later on. Why? My ad revenue literally more than tripled when I switched over to Ezoic. You can read this blog post about why you should try Ezoic too.
Google Adsense Income Earnings
Ezoic Ads Income Earnings
How to Make Passive Income with Ezoic
If you've got a website and you want to monetise it, you have to try Ezoic! If you haven't heard of it, I totally get that you might get a bit skeptical. I mean, what does Ezoic mean and how do you even say it (p.s. it's ee-zo-ic)? Basically Ezoic is an ad publisher platform where you have 100% control over how you want your ads to look on your website. It's like Google Adsense but 100000 times better than it because you get the flexibility to test your ads more thoroughly to improve your revenue overall.
All you need to do is apply for Ezoic, place ads on your website, start making extra money in your sleep! Unlike Mediavine or Adthrive, you don't even need to hit 25k or 50k in sessions per month on your website.
Start making passive income with Ezoic now!
Passive Income Breakdown for 2020
Well, there you have it. Hope you got something out of this blog post on "How I Made $5000+ Passive Income During a Global Pandemic". If your goal is to make passive income online, then just start today and know that you can do it too! Even if it's $5/month to start, you just never know where it'll take you. I still remember the first $5 I made from affiliate marketing!
So, are you going to start doing this? Have you got a favourite passive income strategy? Let me know in the comments below x
Loved this blog post?
Choose your favourite image below and pin it on your Pinterest board for later.