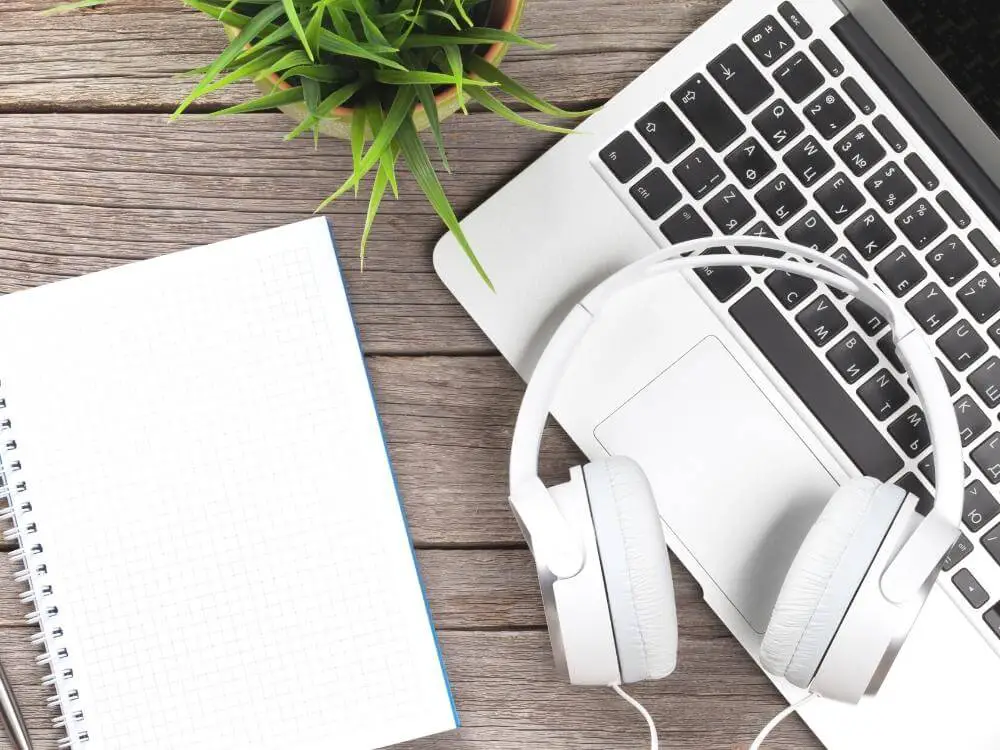 FTC disclosure: This post contains affiliate links, which means I may receive a commission for purchases made through my links.
Why I Changed from Google AdSense to Ezoic
Back in the day I was barely making $1 a day with Google Adsense which means I would only be able to cash in after a few months. As you may already know, the minimum threshold for Google Adsense is $100. Honestly it was painful waiting for that cheque every few months but it was something. Who doesn't love some passive income, right?
Ever since my website has some decent traffic, I wanted to monetise it so I could have some extra passive income. Over the years I've found different ad publisher platforms however I didn't meet any of their requirements (most needed at least 50k+ pageviews per month) so I stayed with Google Adsense for a long time.
Until one day I came across Ezoic, things started to change and thank God I gave Ezoic a go because my income has more than tripled (even with the same amount of traffic). Compare to Google Adsense, I saw a whopping increase of 223%+ in my ad earnings after joining Ezoic!!! Want proofs? Don't worry, I've got you covered. You will see my payment earnings later in this blog post 🙂
Probably like you, I was a bit skeptical at the start. With any new and unknown platforms, I researched the heck out of this company. I had never heard of Ezoic before so I definitely spent time looking into them. After reading some positive reviews and success stories, I decided to try Ezoic and I'm so glad I did!
What is Ezoic?
Ezoic is an ad publisher platform where you have complete control over how you want your ads to perform on your website. The platform gives you the ability to test your ads in different placements and sizes to improve revenue and user experience. Moreover, Ezoic is a Google Certified Publishing Partner so you can trust that they are not just a random company you can't pronounce their name of (p.s. it's ee-zo-ic) but they know exactly what they are doing.
Seeing that they are certified by Google made me feel confident in giving them a go. Now that you know Ezoic is legitimate, perhaps you are more open in using Ezoic to increase your ad revenue.
Anyway this has been a long awaited post so I hope you will find it helpful…
5 Reasons Why You Should Try Ezoic
1, It's 100% free to join Ezoic
With anything new you are most likely more reluctant to use it if you are asked to pay for it. Ezoic is 100% free to join, no locked in contracts meaning you can cancel anytime.
Since you don't need to pay a dime, you literally have nothing to lose. If you don't like it, you can always go back to Google Adsense.
Join the other 10,000+ website owners that are already loving Ezoic!
2, Ezoic minimum traffic is doable
Unlike many ad publisher platforms, you don't need to wait till you have 50k sessions per month to join Ezoic. Back in a little while, I applied for Mediavine but eventually got rejected because of too many curated content (roundups). Oops! At least I tried…
You still need to have a decent website that produces great content to get approved. However with Ezoic, you only need 10k sessions per month to get started. Reaching Ezoic minimum traffic is totally doable! Sometimes you can get in a little earlier if you are close to 10k.
2021 update: Ezoic has removed their minimum traffic requirements but you will have to go through their Access Now program if you have less than 10k sessions. It's definitely worth a try!
You can apply for Ezoic by using this link here.
3, Guarantee to make more $ with Ezoic earnings
Ezoic has more than tripled my ad earnings by 223%+ in the first year. I honestly couldn't believe it at first! It only became real to me when I actually got the money in my account!
I didn't do anything in particular to increase my site traffic at the time as I wanted to test it out to see if I would really make more money with Ezoic and I DID!
Google Adsense vs Ezoic payment earnings:
*Note that I switched over from Google Adsense to Ezoic between December 2019 and January 2020.
As you can see, there are some gaps in between the months with Google Adsense because I didn't meet the payment threshold until 1-2 months later. On the other hand with Ezoic, I had passive income coming in every month even during a global pandemic.
Important to note that I lost A LOT of traffic due to covid-19 as my website is in the wedding niche and it was one of the industries that got hit big time! However I was still able to make more income every single month with Ezoic. I can't imagine still being with Google Adsense and getting paid peanuts!
How much can you make with Ezoic?
You are probably wondering how much you can really make with Ezoic. The stats shown in this blog post was from my first year of using Ezoic so there's definitely room for growth!
By the way I didn't start off wanting to create a website that makes passive income but I saw an opportunity for ad revenue when the site traffic grew a lot over the years. You may already make x10 times more than I do so imagine how much more you can make with Ezoic.
Google Adsense vs Ezoic (2019-2020):
If it wasn't for covid-19, I believe that the numbers would have continued to climb up. Unfortunately the wedding industry is still slowly recovering! Fingers crossed that everything will pick up again in the next few months…
By seeing the numbers, you can see that Ezoic is a much better alternative to Google Adsense if you are wanting to increase your site revenue.
Ready to make more money? Click here to sign up for Ezoic now!
4, Ezoic feature: Big Data Analytics
If you are a numbers nerd, you will love Big Data Analytics from Ezoic. An advanced website reporting for ad publishers who want to know their analytics more in depth. In comparison to Google Analytics, it provides A LOT more data which is super helpful knowing which pages are doing well. In return you will be able to make more money with your website.
A few things you will love about Big Data:
Revenue overview
This is where you can view your revenue between a time period to see if there's anything you need to implement to increase your revenue. It's basically a full breakdown of your account revenue where you can see your revenue calculated in daily, hourly, weekly and monthly. Not only that, you can even see the revenue on all the different types of devices like desktop, mobile and tablet.
*The big dip between Feb and April 2020 was when the world started falling apart because of a global pandemic.
Revenue vs Last year
You will love this report! Absolutely fantastic for when you want to compare your revenue this year vs last year. On the same page, you can also see details like EPMV, visits, pageviews, average engaged time/visit, bounce rate… It really gives you a great insight on how your website has performed in the last year.
Landing page breakdown
When you click on the clock next to the URL, you can see the traffic overtime. This tool is super handy if you are making changes on a blog post and want to see whether it helps bringing traffic to your website.
5, Fantastic tech support with Ezoic
Back when I first started, I had my own account manager with Ezoic but they've recently implemented a help center system and it's where you can ask all your questions and receive help from there.
Although there are more people involved now, it only means that your enquiry will be responded quicker. Whenever I've asked a question, they've always been super helpful in explaining things and showing me how things can be improved.
Is Ezoic Worth It?
Whilst you may already make more than what I make in a month but imagine you can make x3 times more than your current ad income when you switch to Ezoic. That's exactly what happened with my website and I couldn't be happier!
I think Ezoic is totally worth it and I'm so glad that I've found it because this Google Adsense alternative instantly boosted my ad revenue overall! The initial approval and set up may take a bit of time but you are getting paid A LOT more with very minimal work. It's literally easy passive income and you are leaving money on the table for not trying it!
Ezoic is constantly making its technology better so I'm sure you will love what it can do for your website.
How to Apply for Ezoic
All you need to do is follow this link and submit your website for a review. Once you've been approved, you will receive instructions to set up your Ezoic integration to have ads placed on your website.
Start making more money with Ezoic now!
If you have any other questions about Ezoic, you can jump onto their FAQ page.
Loved this blog post?
Choose your favourite image below and pin it on your Pinterest board for later.