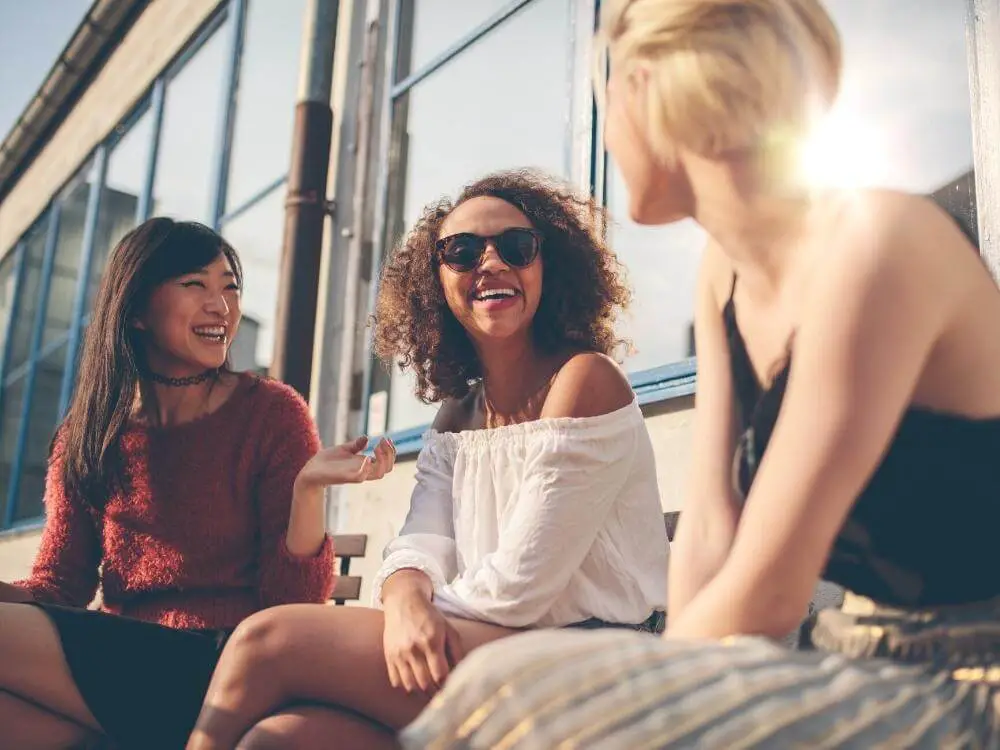 Whether you've been in the game of business for years or just started, you know running a business isn't a piece of cake. Sometimes you might hit a wall and just need a bit of "pick me up" to give you the motivation to keep pushing!
Are you looking for some inspiration and motivation to get on with your day? These inspiring and motivating quotes are perfect for you!
You will find quotes about achieving your dreams, working hard and hitting your goals. Hopefully these powerful quotes will give you that boost you need today!
You can do this, girl!
50+ Inspiring and Motivating Quotes for Every Girl Boss:
1, Inspiration Quotes about Making it Happen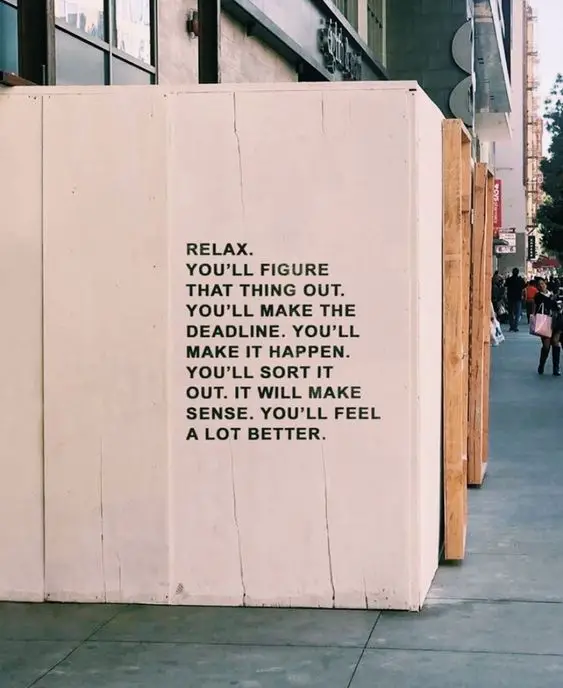 Source from #sweetseasons
"Relax. You'll figure that thing out. You'll make the deadline. You'll make it happen. You'll sort it out. It will make sense. You'll feel a lot better."
Stop stressing over things you have no control over. Over?
2, Quotes about Trusting the Process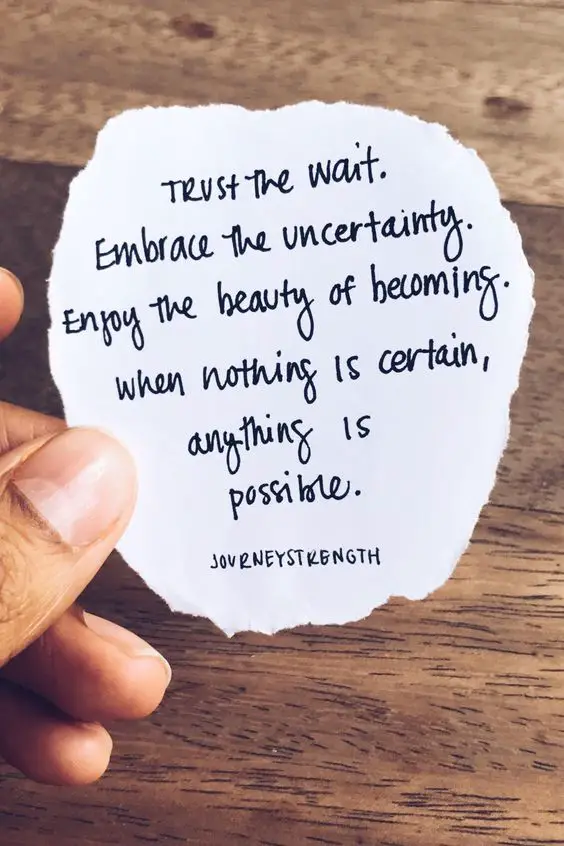 Source from Journey Strength
"Trust the wait. Embrace the uncertainty. Enjoy the beauty of becoming. When nothing is certain, anything is possible."
3, Motivation Quotes for Girl Bosses
Source unknown
"If not now, then when?"
4, Quotes about Not Quitting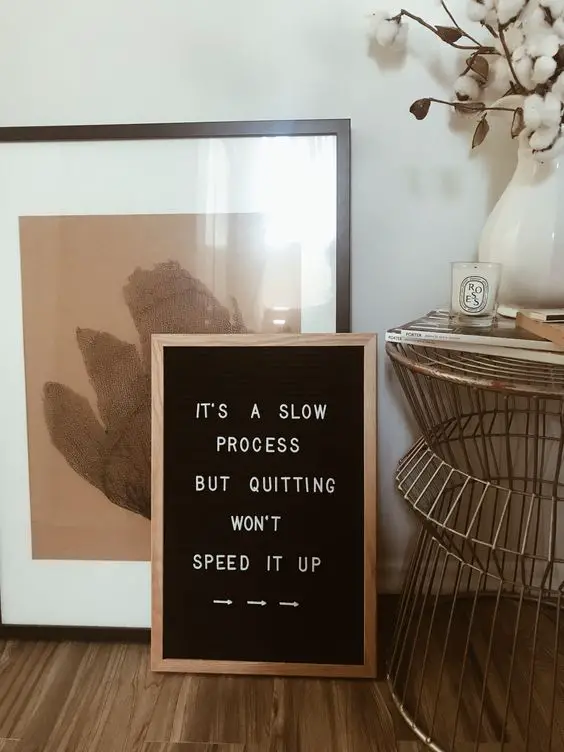 Source unknown
"It's a slow process but quitting won't speed it up."
5, Motivation Quotes about A New Day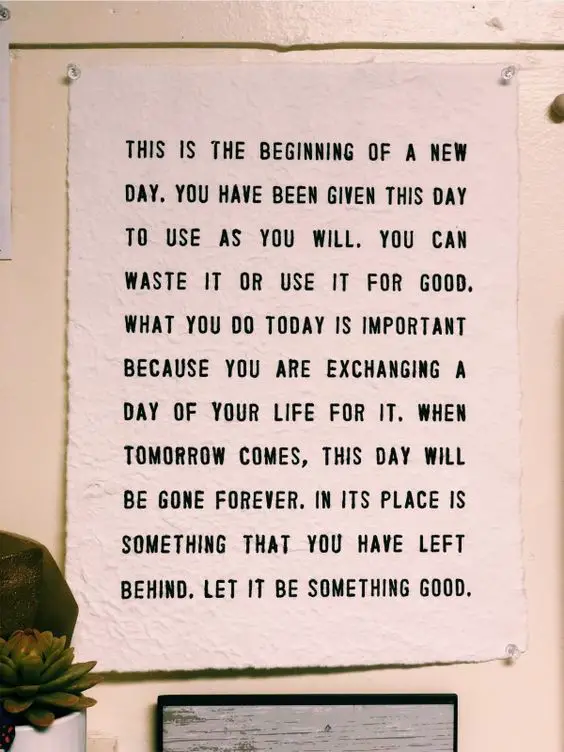 Source from @juliacohn2
"This is the beginning of a new day. You have been given this day to use as you will. You can waste it or use it for good. What you do today is important because you are exchanging a day of your life for it. When tomorrow comes, this day will be gone forever. In its place is something that you have left behind, let it be something good."
6, Life is An Adventure Quote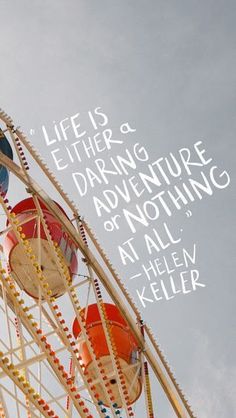 Source unknown
"Life is either a daring adventure or nothing at all."
–Helen Keller
You May Also Like: What To Do When You Feel Overwhelmed About Your Next Steps?
7, Inspiration Quotes about You Matter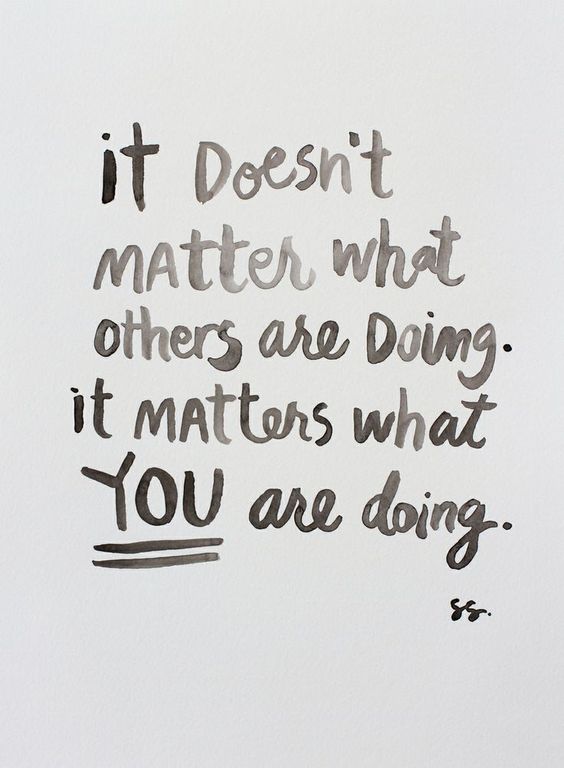 Source from P.S. I made this
"It doesn't matter what others are doing. It matters what you are doing."
8, Life Quotes to Live By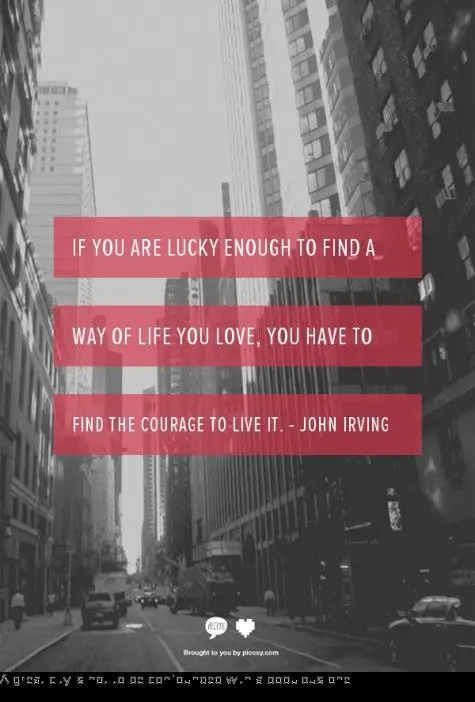 Source unknown
"If you are lucky enough to find a way of life you love, you have to find the courage to live it."
–John Irving
9, Inspiring Quotes about Purpose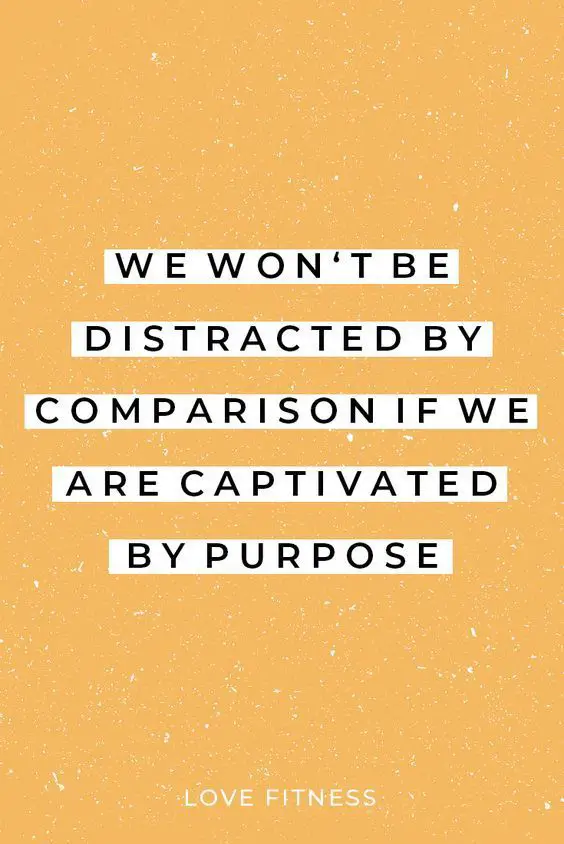 Source from Love Fitness Apparel
"We won't be distracted by comparison if we are captivated by purpose."
10, Quotes about Never Giving Up

Source unknown
"When nothing goes right, go left."
Absolutely LOVE this visual.
11, Words about Chasing Your Dreams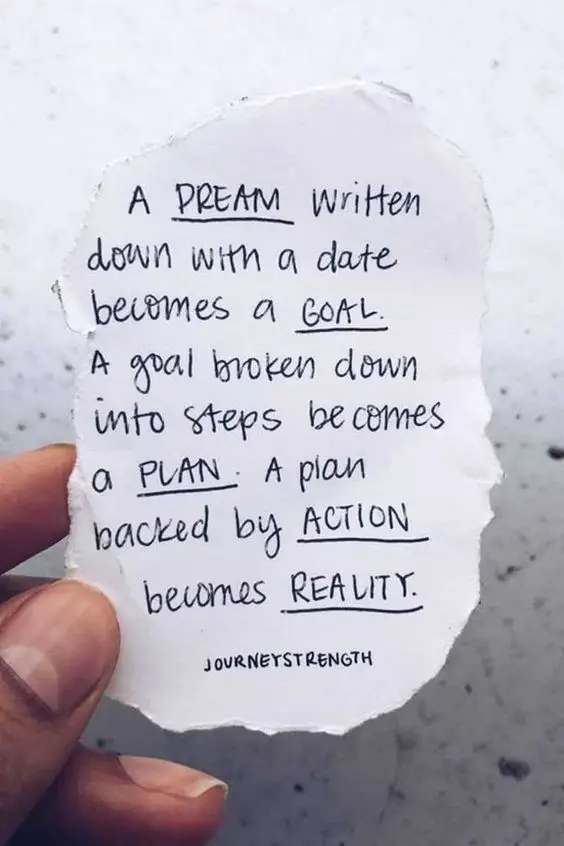 Source from Journey Strength
"A DREAM written with a date becomes a GOAL. A goal broken down into steps becomes a PLAN. A plan backed by action becomes REALITY."
12, Inspiration Quotes about Success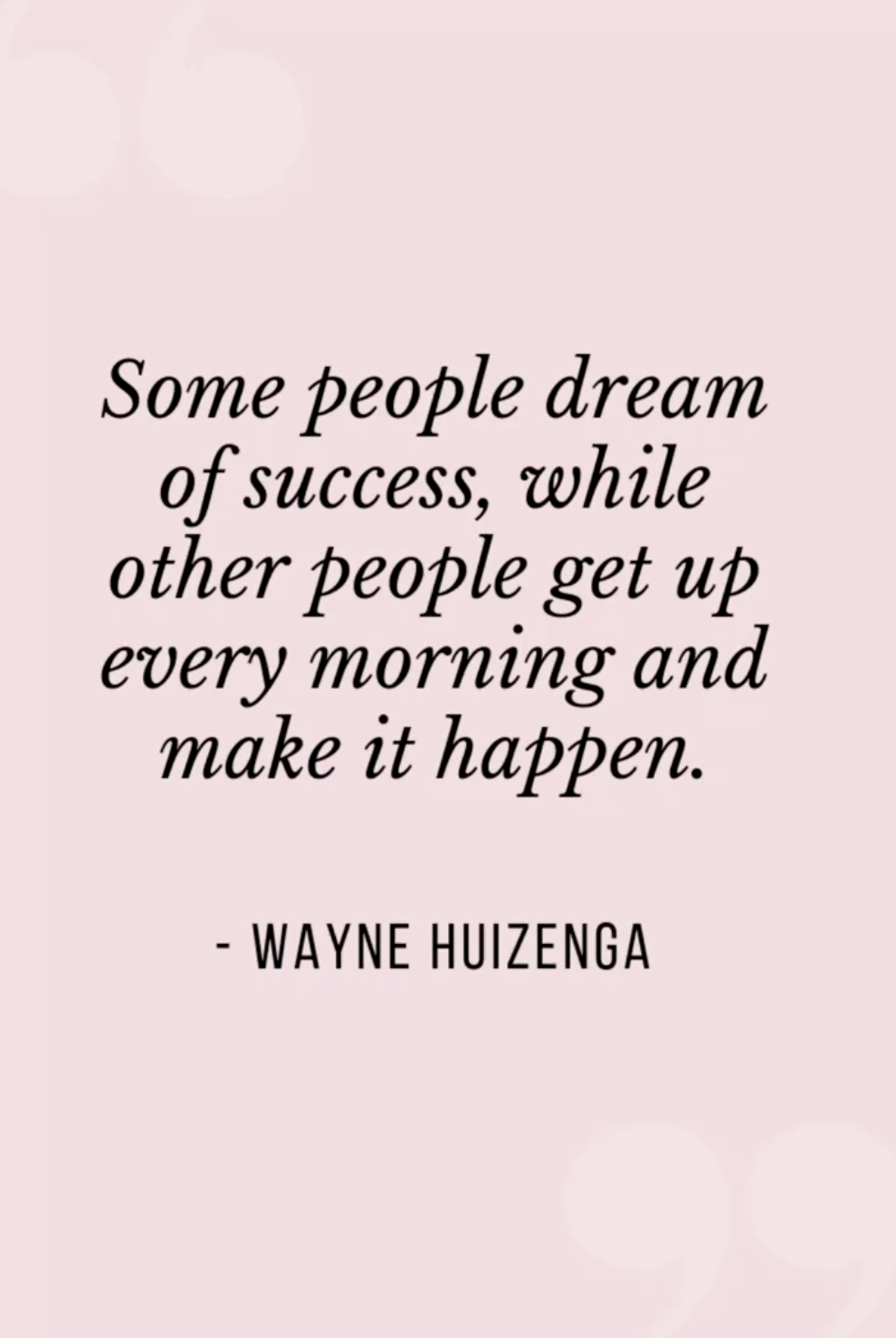 Source unknown
"Some people dream of success, while other people get up every morning and make it happen."
–Wayne Huizenga
13, Motivational Quotes for Life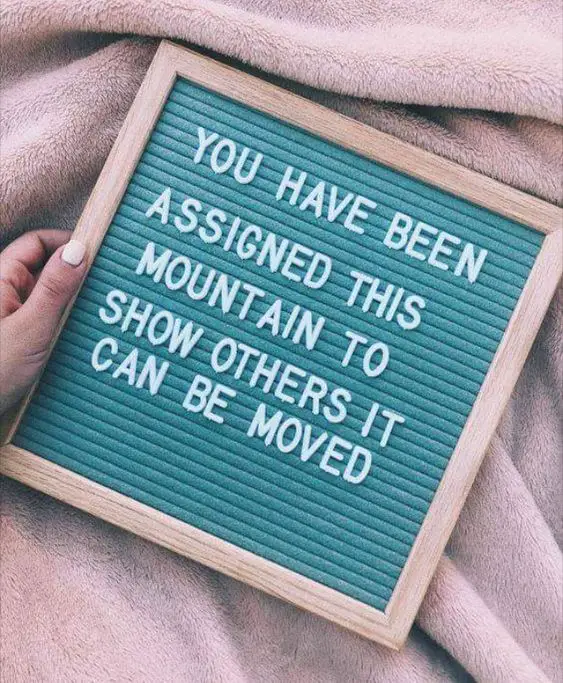 Source unknown
"You have been assigned this mountain to show others it can be moved."
You May Also Like: 5 Inspirational Movies and TV Shows Every Girl Boss Should Watch
14, Note to Self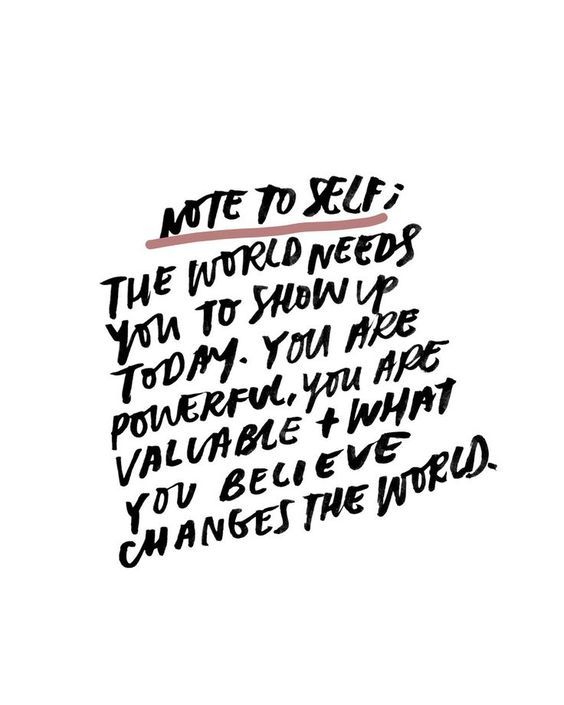 Source unknown
"Note to self: The world needs you to show up today. You are powerful, you are valuable and what you believe changes the world."
15, Inspiration Quotes for You
Source from Ariana Lino
"You're overthinking again. You've got this."
16, Motivation to be Productive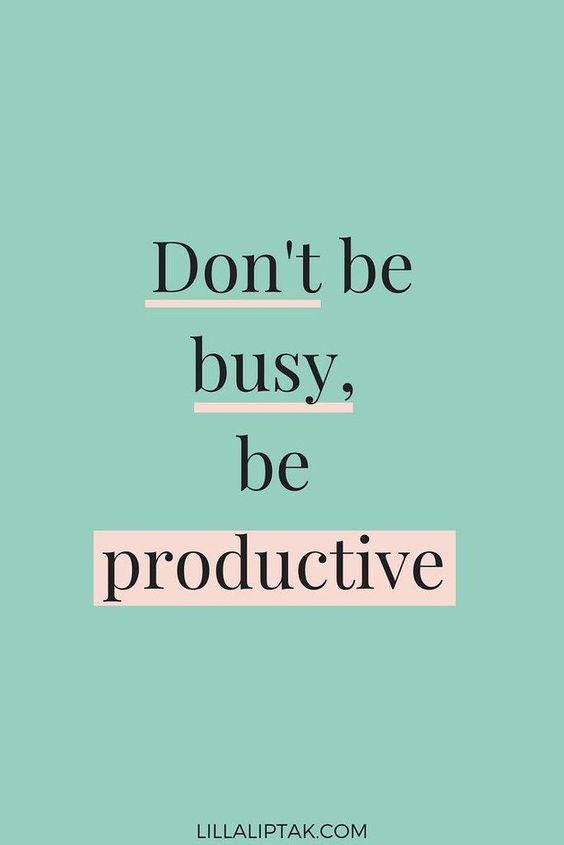 Source from Lilla Liptak
"Don't be busy, be productive."
–Lilla Liptak
17, Quotes about Starting Today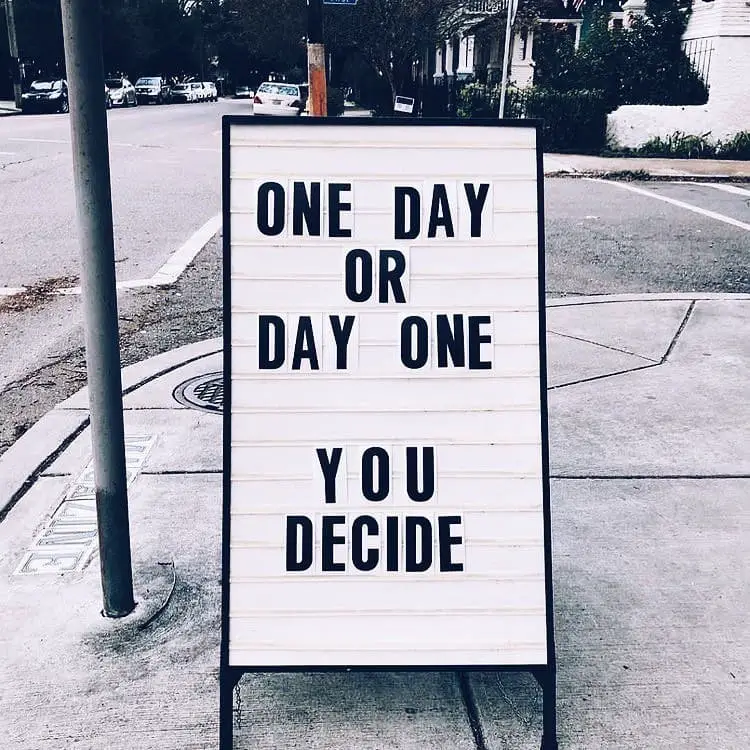 Source from Journey Strength
"One day or day one. You decide."
Perspective is everything. Just a switch of the words changes everything!
18, Words about Facing Your Fears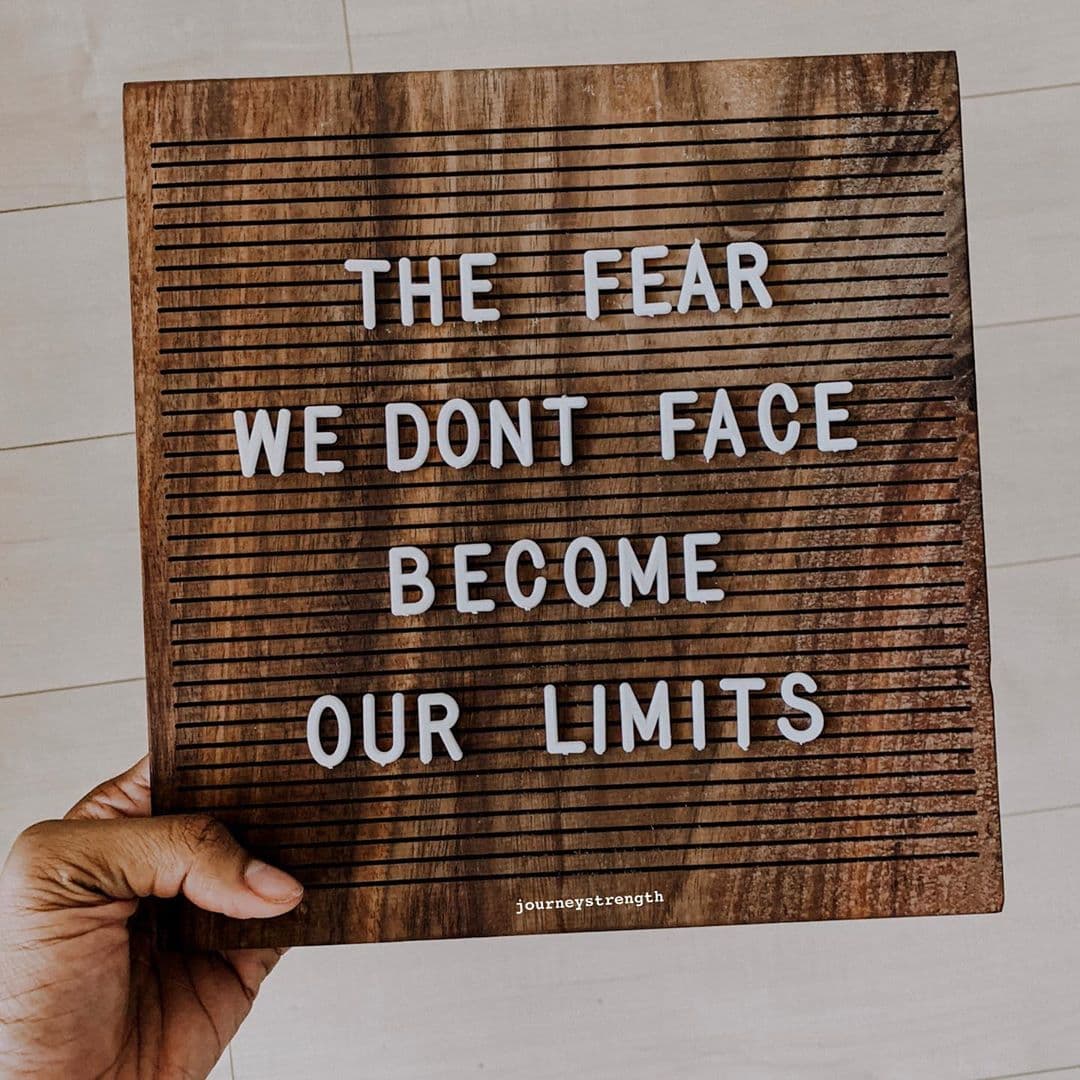 Source from Journey Strength
"The fear we don't face become our limits."
19, Inspiring Quotes about Celebrating Yourself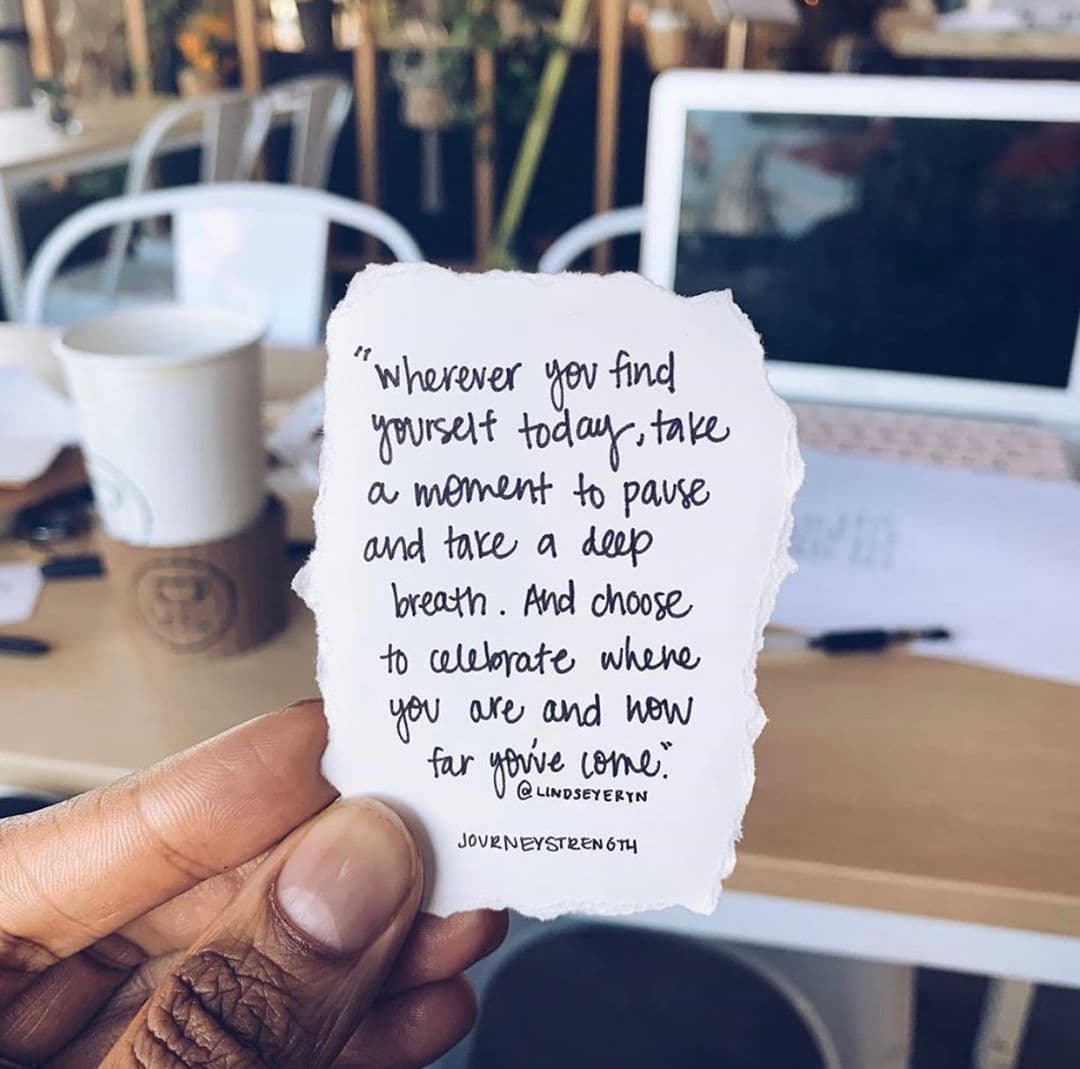 Source from Journey Strength
"Wherever you find yourself today, take a moment to pause and take a deep breath. And choose to celebrate where you are and how far you've come."
–Lindsey Eryn
20, Encouragement about Not Doubting Yourself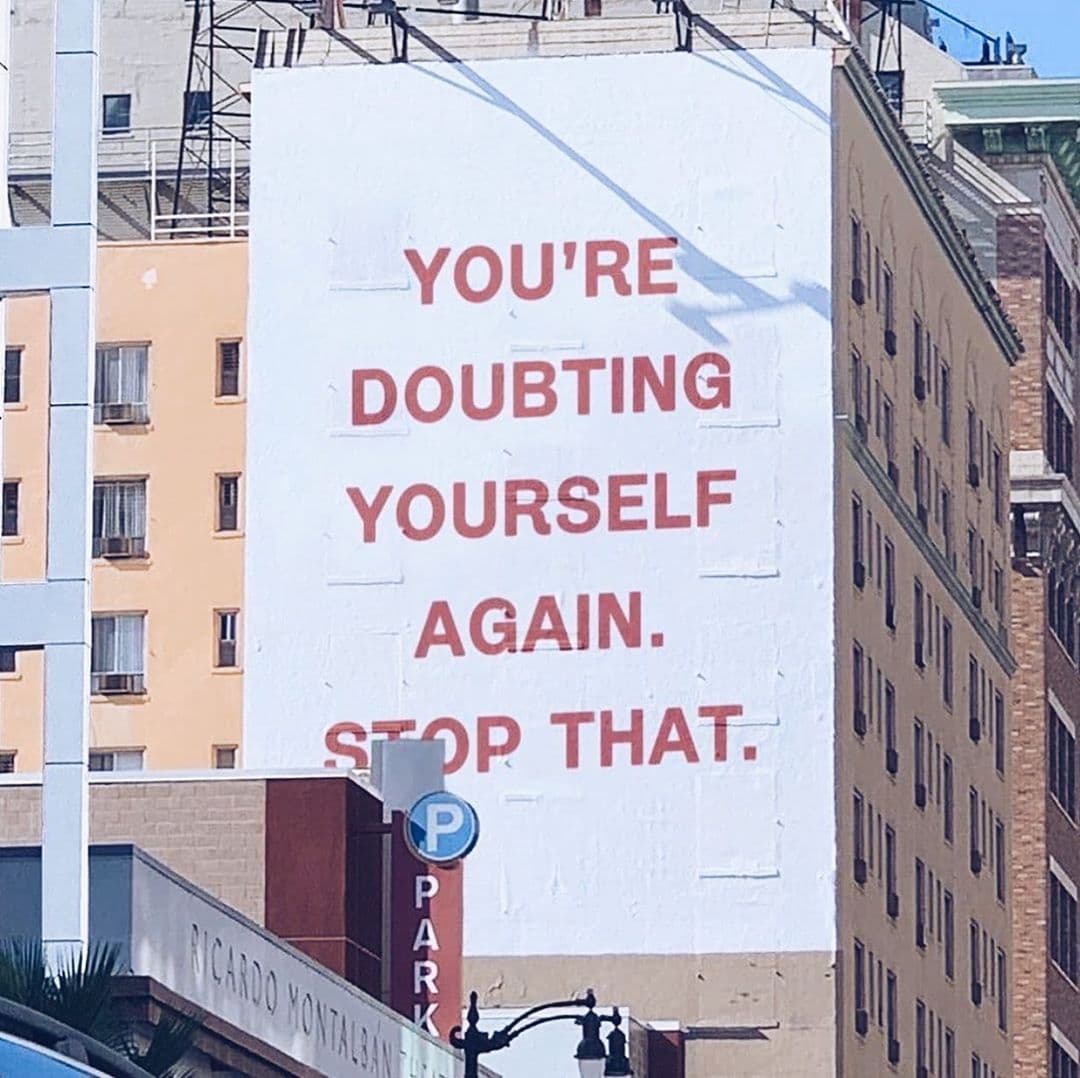 Source from @empowermagofficial
"You're doubting yourself again. Stop that."
Guilty!
21, Inspiring Quotes for Girl Bosses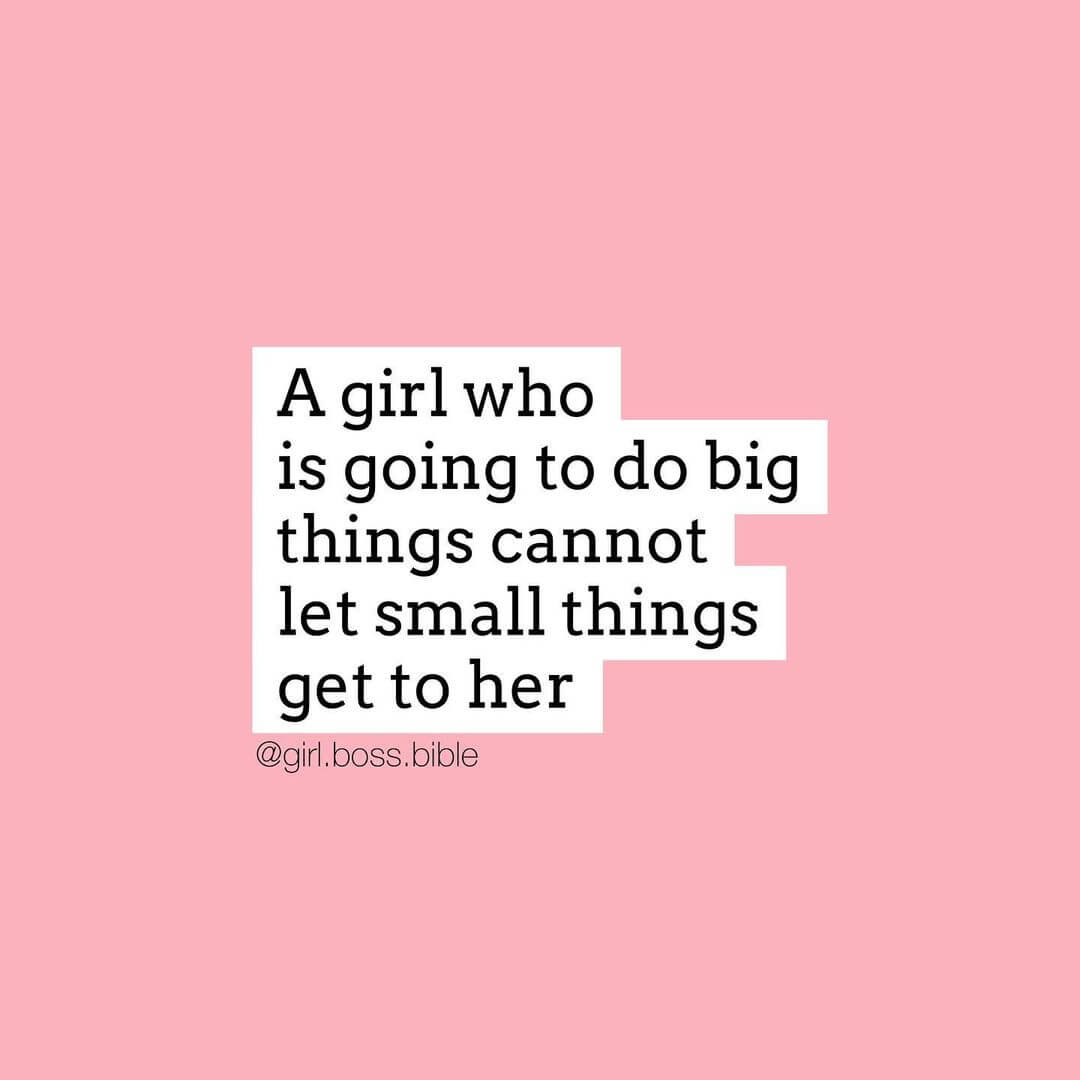 Source from @girl.boss.bible
"A girl who is going to do big things cannot let small things get to her."
22, Quotes about Achieving Goals and Working Hard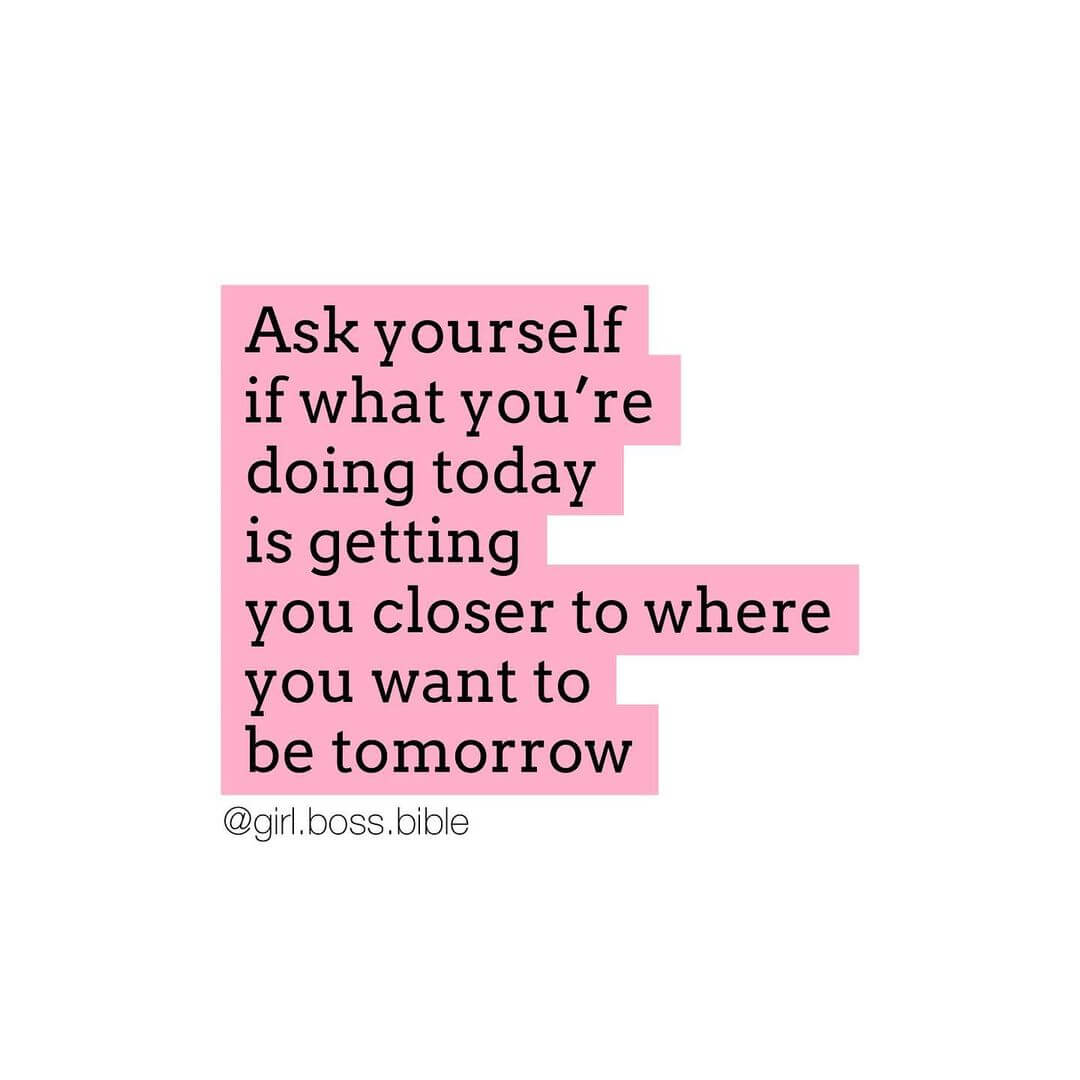 Source from @girl.boss.bible
"Ask yourself if what you're doing today is getting you closer to where you want to be tomorrow."
23, Positive Girl Boss Quotes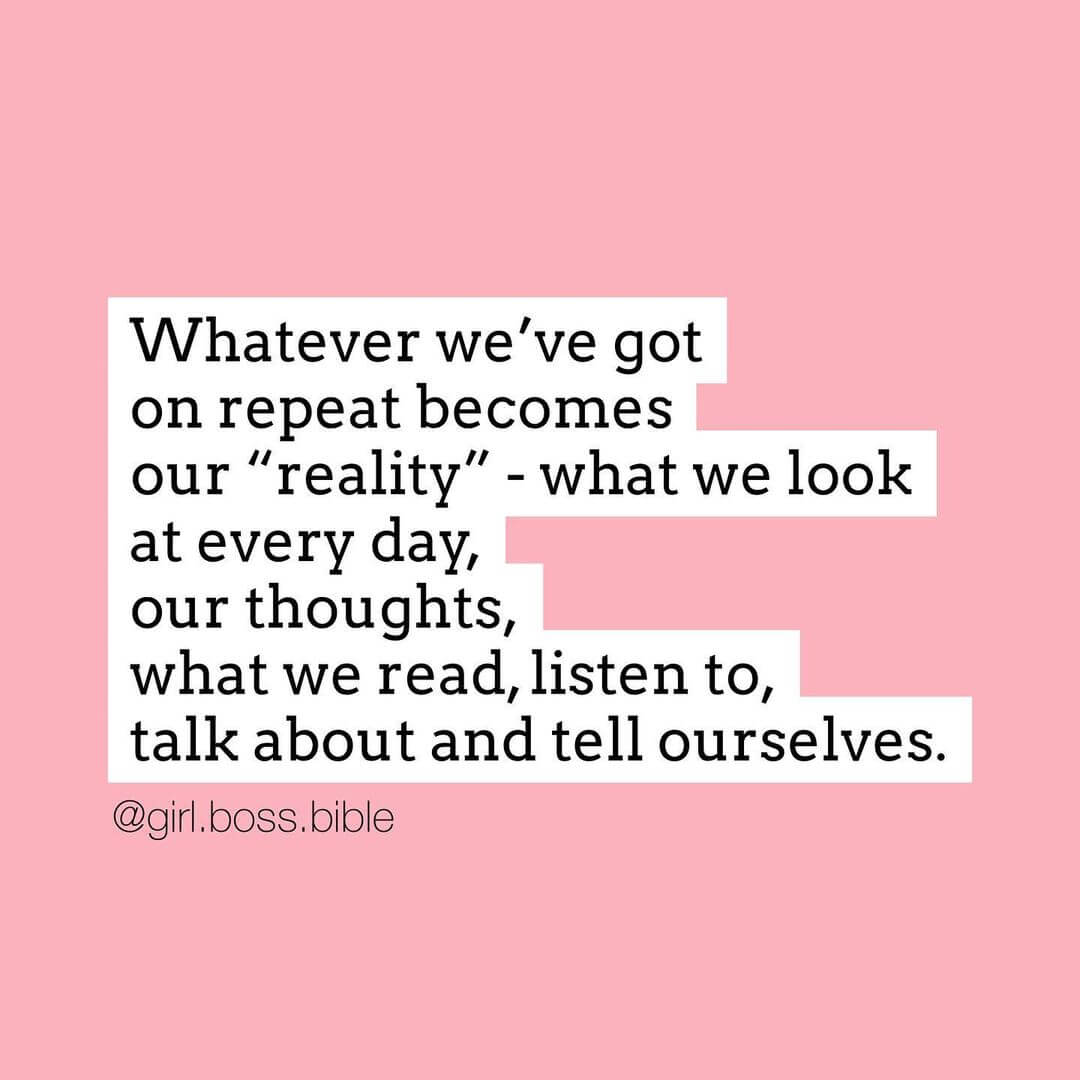 Source from @girl.boss.bible
"Whatever we've got on repeat becomes our "reality" – what we look at every day, our thoughts, what we read, listen to, talk about and tell ourselves."
24, Quotes about Achieving Dreams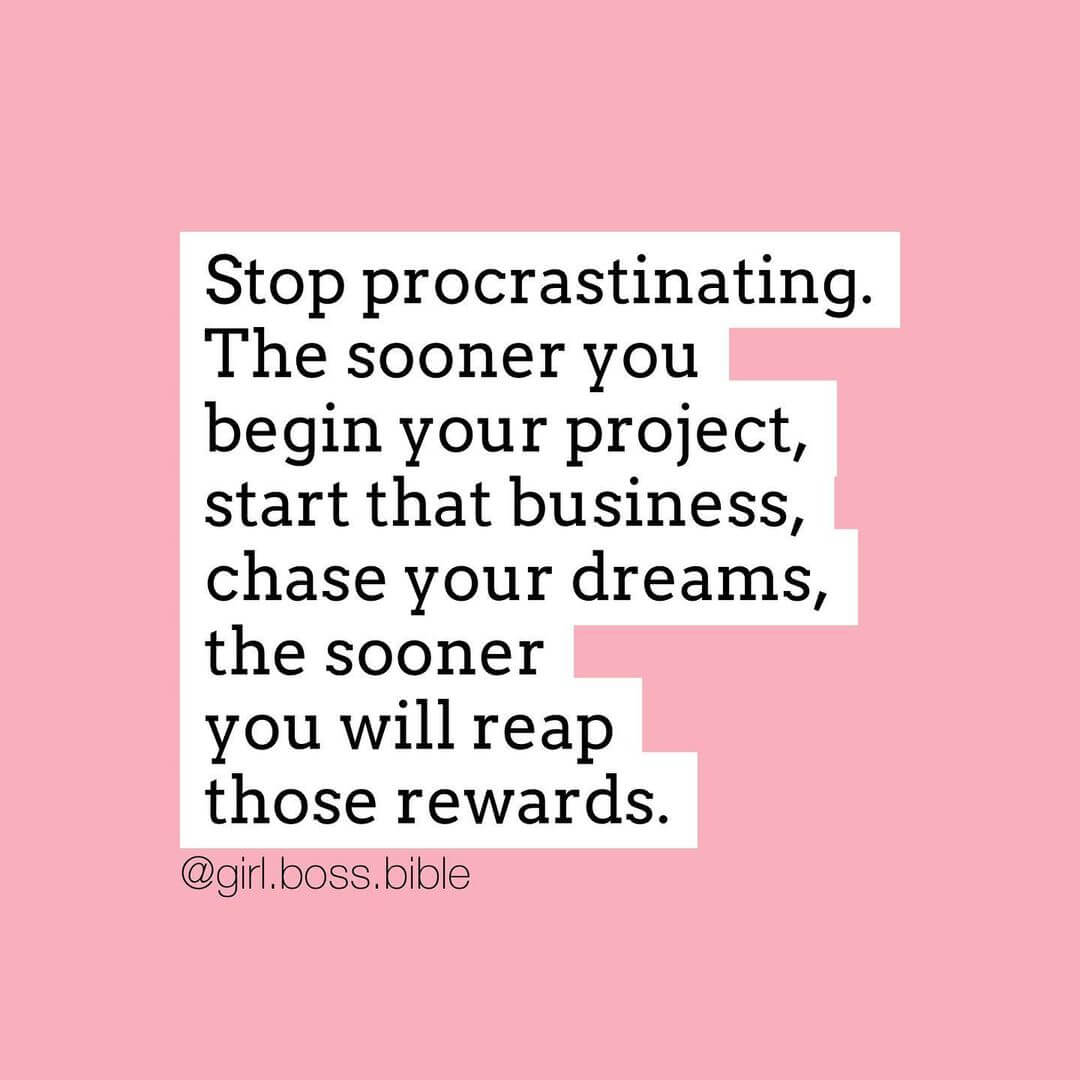 Source from @girl.boss.bible
"Stop procrastinating. The sooner you begin your project, start that business, chase your dreams, the sooner you will reap those rewards."
25, Inspiring Quotes to Keep Going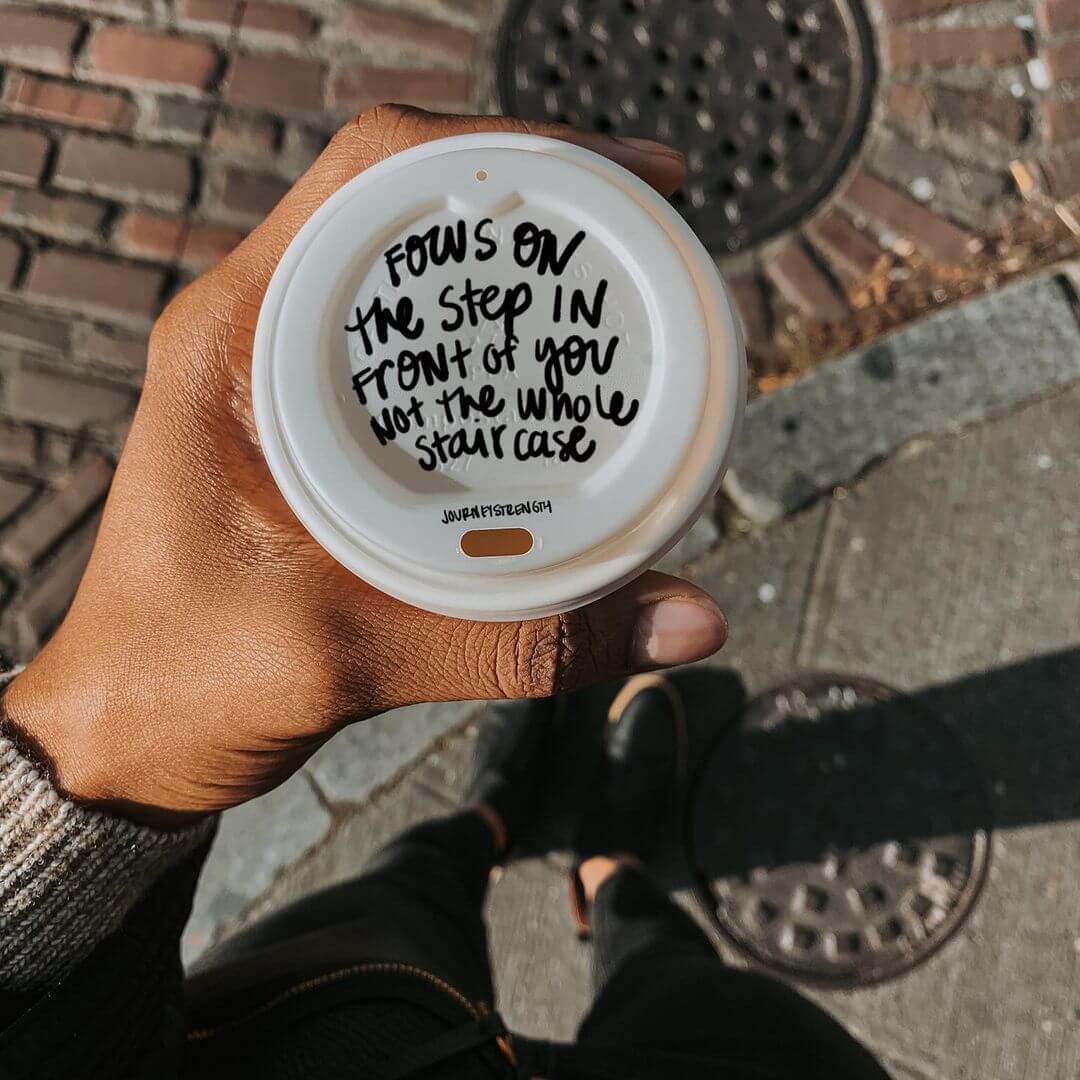 Source from Journey Strength
"Focus on the step in front of you not the whole staircase."
26, Positive Girl Boss Quotes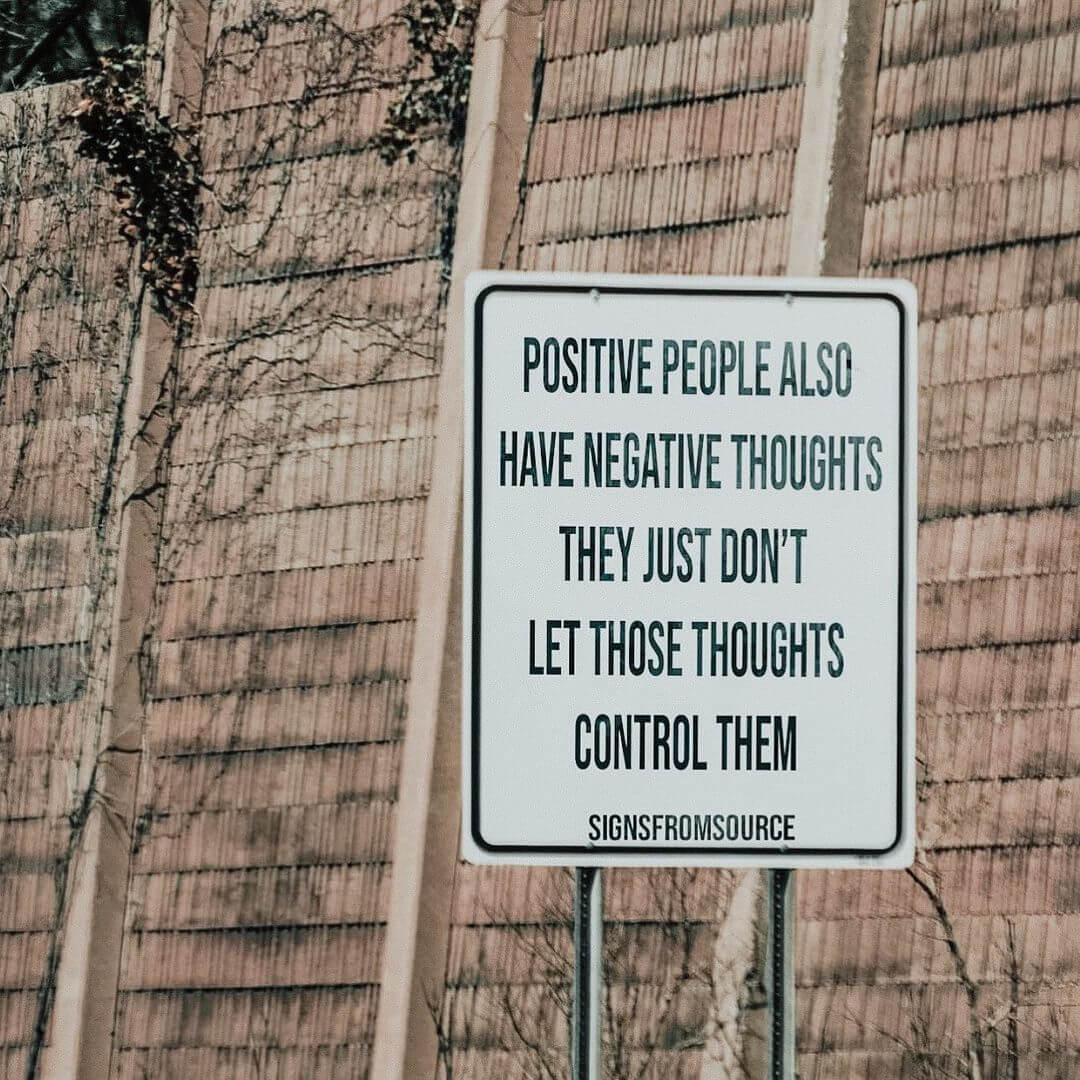 Source from Journey Strength @signsfromsource
"Positive people also have negative thoughts they just don't let those thoughts control them."
27, Quotes about Progress and Moving Forward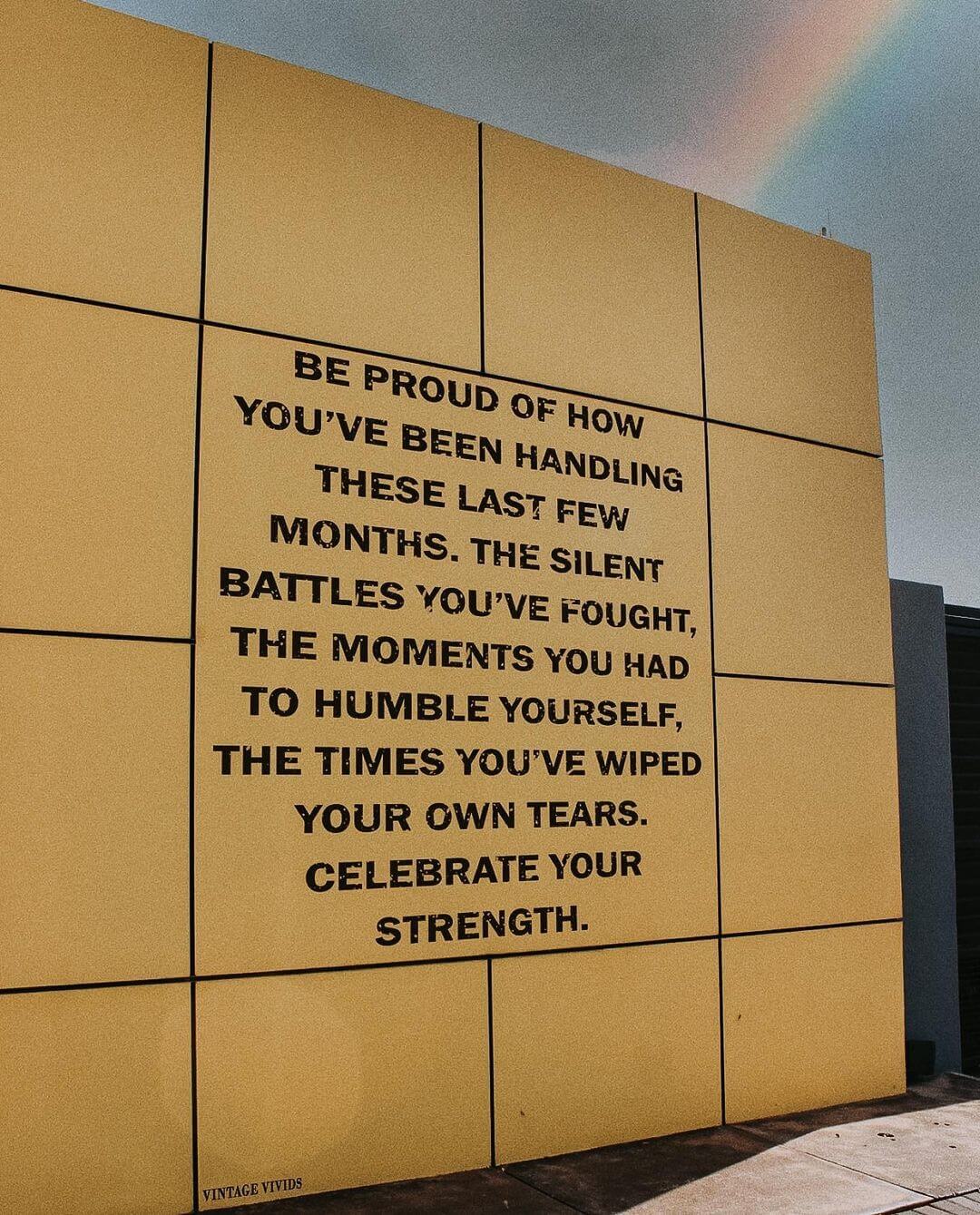 Source from Journey Strength @vintagevivids
"Be proud of how you've been handling these last few months. The silent battles you've fought, the moments you had to humble yourself, the times you've wiped your own tears. Celebrate your strength."
28, Motivational Quotes for Girl Bosses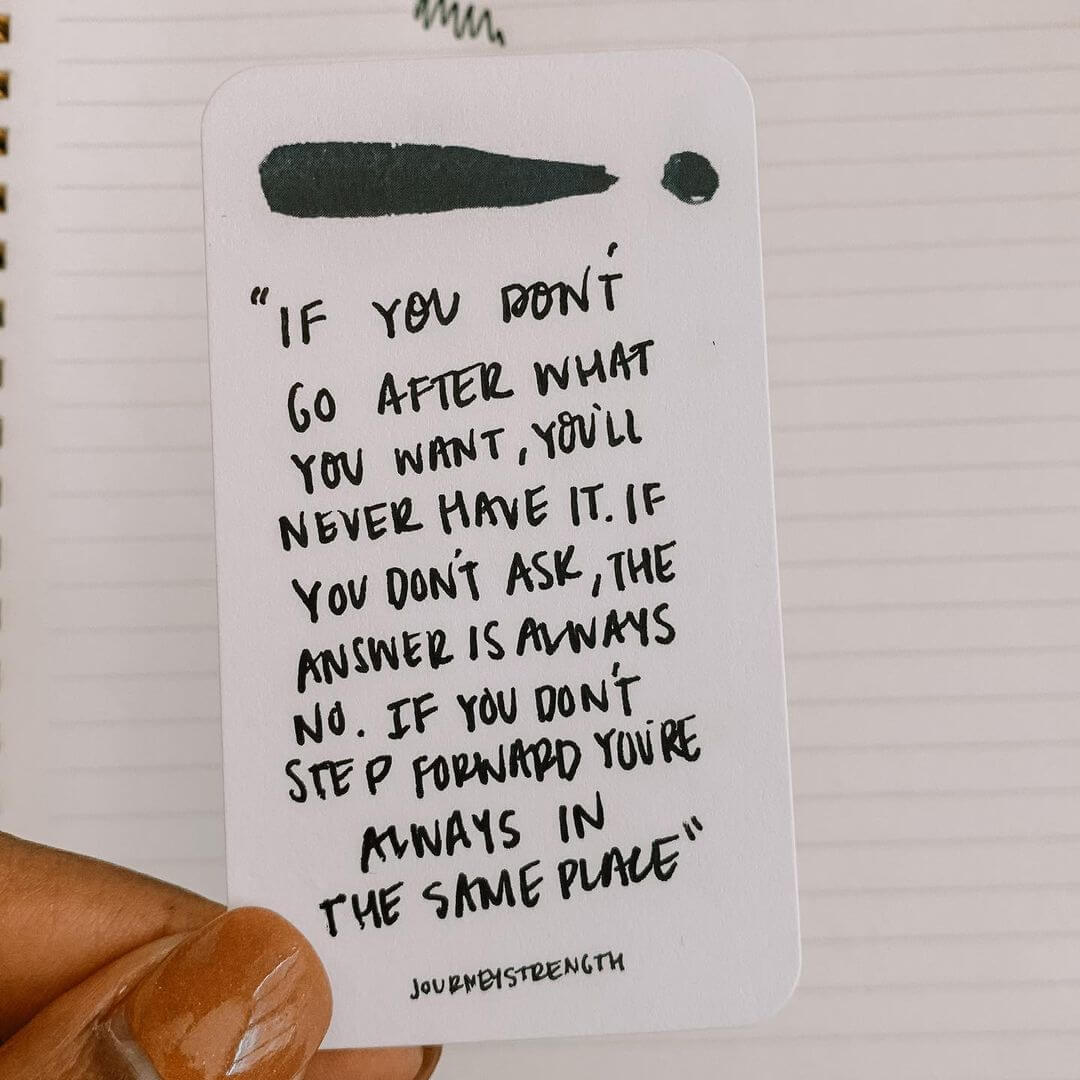 Source from Journey Strength
"If you don't go after what you want, you'll never have it. If you don't ask, the answer is always no. If you don't step forward you're always in the same place."
29, Inspirational Quotes Girl Boss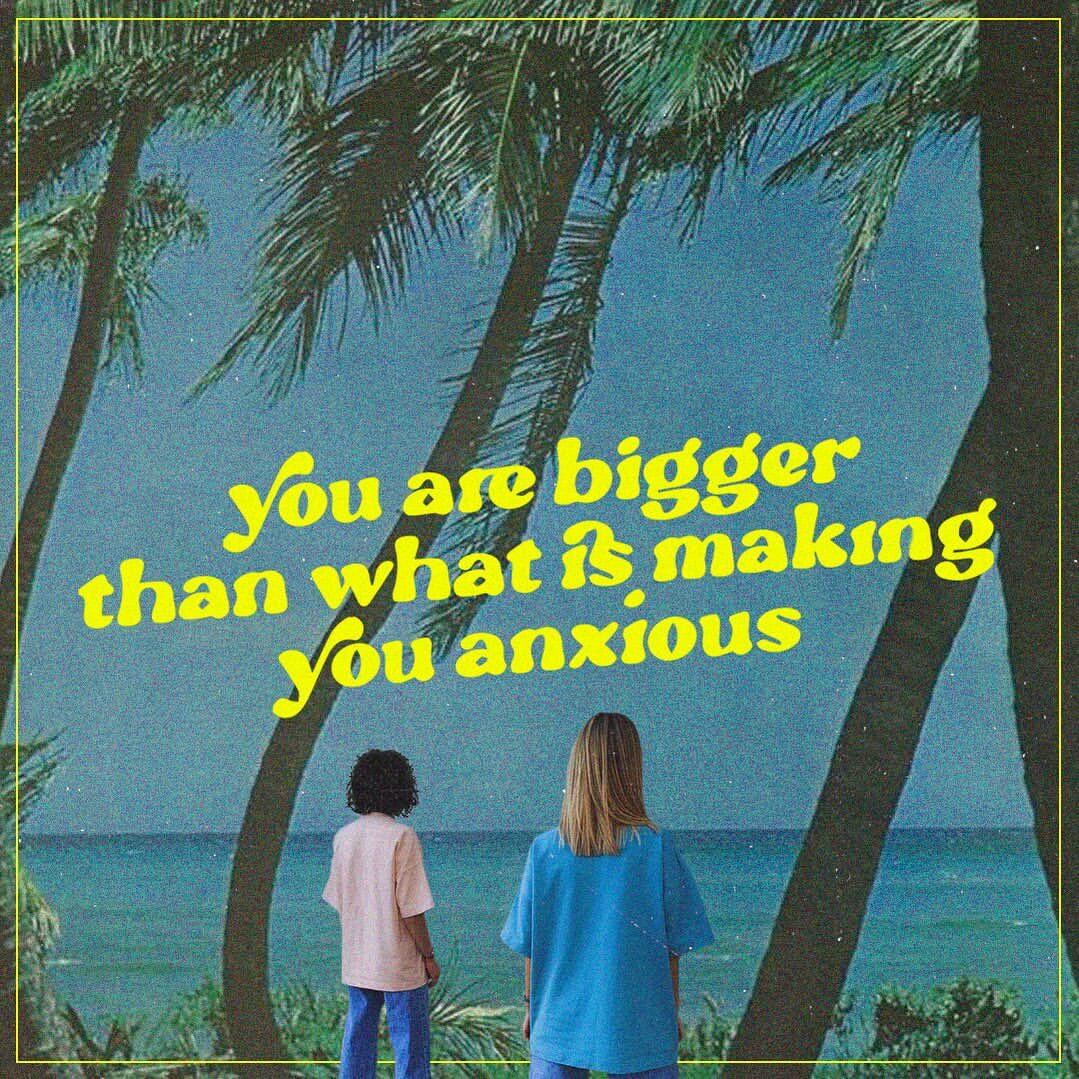 Source from @analogbynat
"The fear we don't face become our limits."
30, Motivational Quotes for Girl Bosses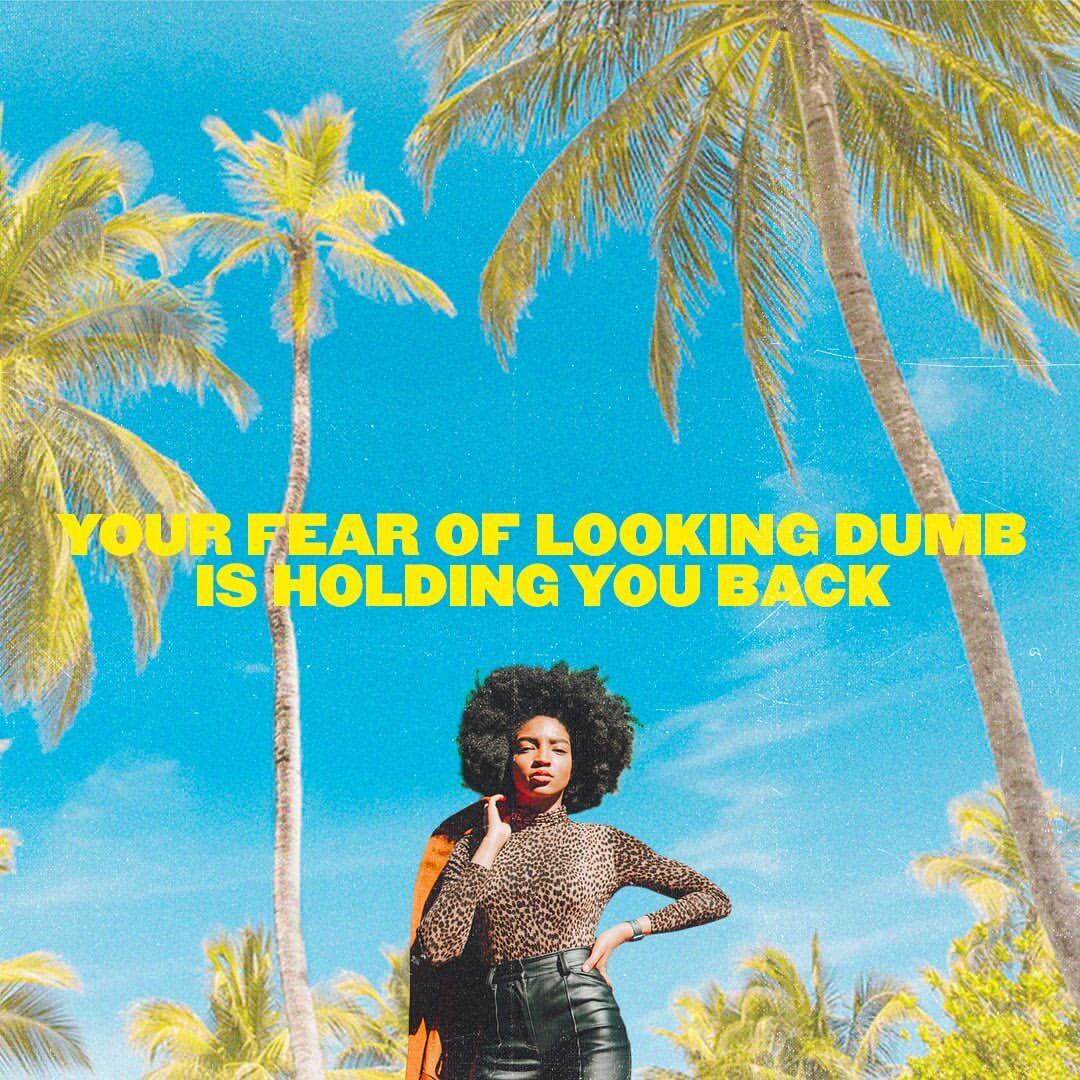 Source from @analogbynat
"Your fear of looking dumb is holding you back."
31, Powerful Quotes about Life Lessons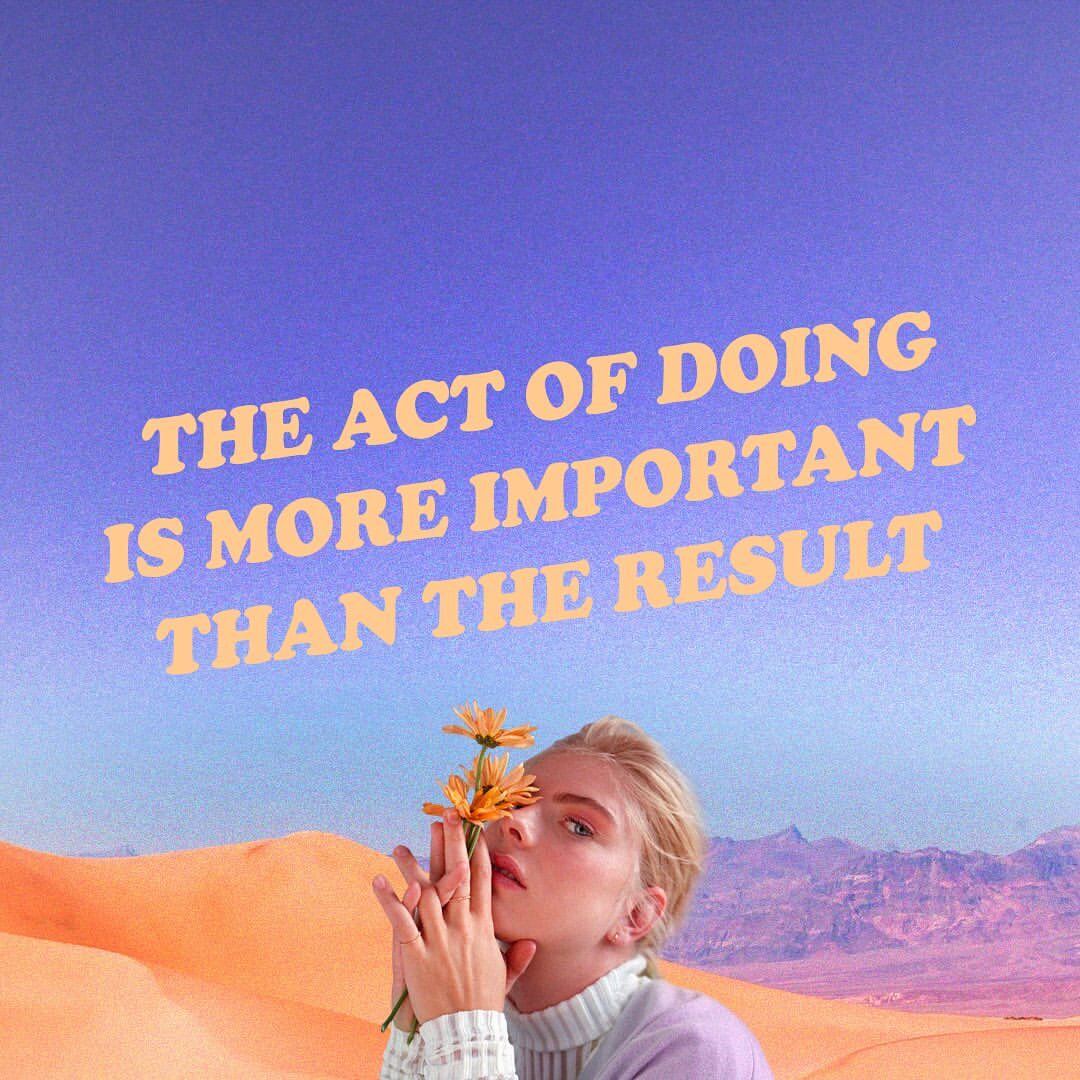 Source from @analogbynat
"The act of doing is more important than the result."
32, Quotes about Being Yourself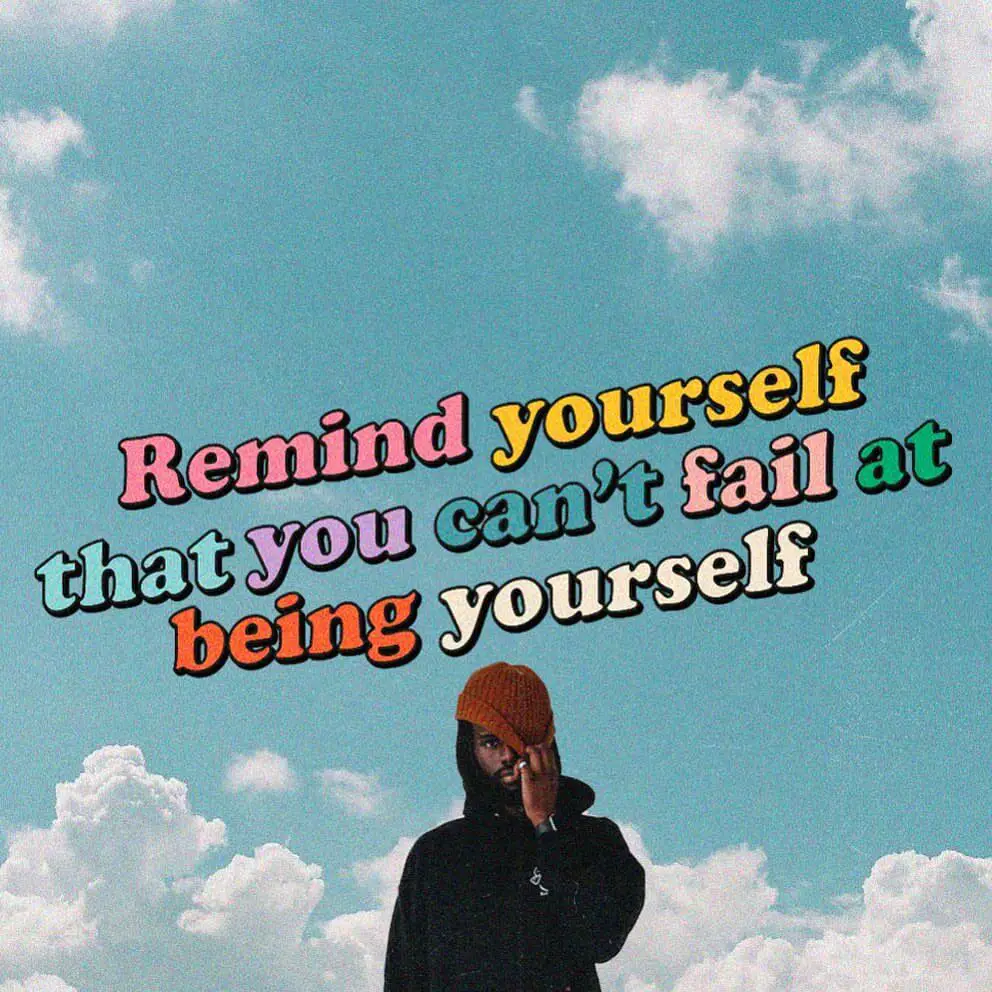 Source from @analogbynat
"Remind yourself that you can't fail at being yourself."
 33, Quotes about Achieveing Dreams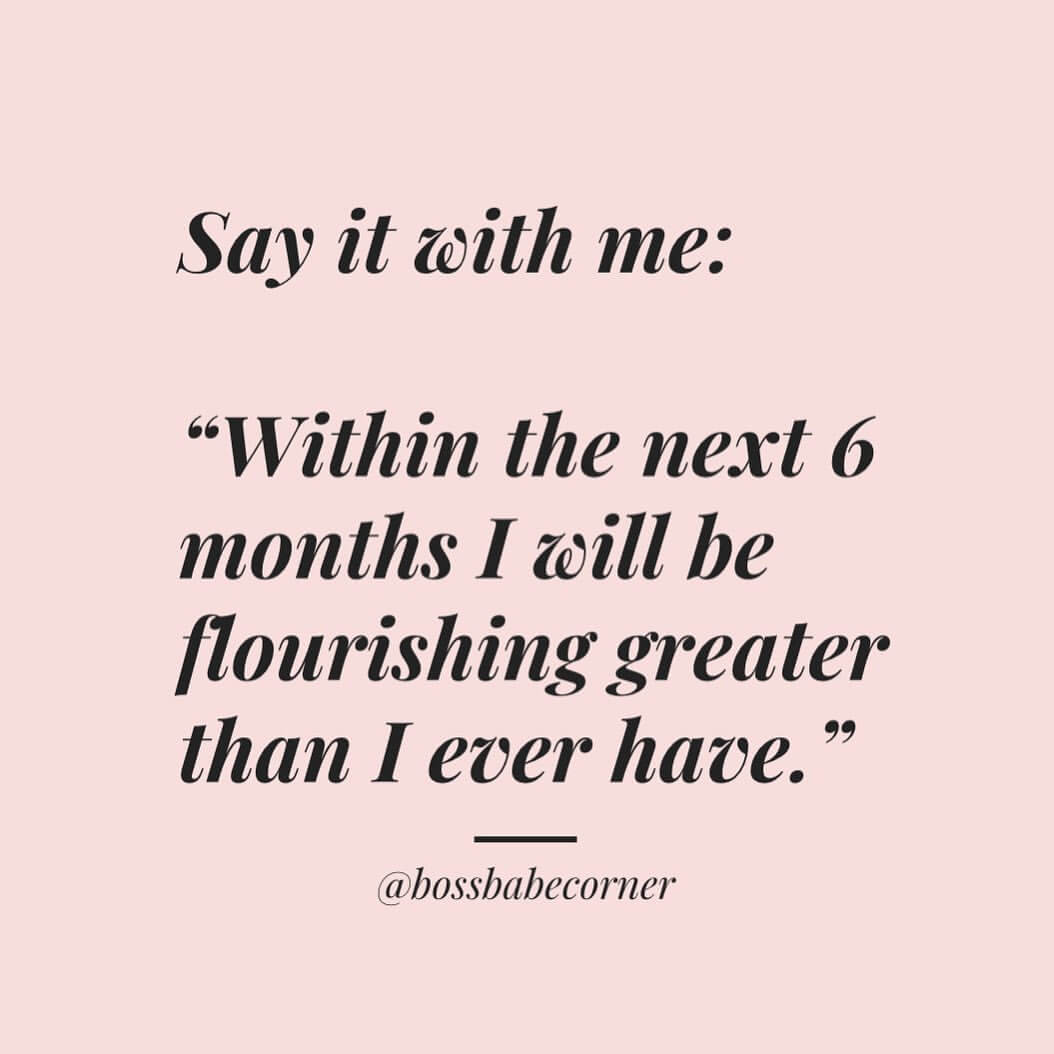 Source from @bossbabecorner
"Say it with me:
Within the next 6 months I will be flourishing greater than I ever have."
34, Inspiring Quotes about Success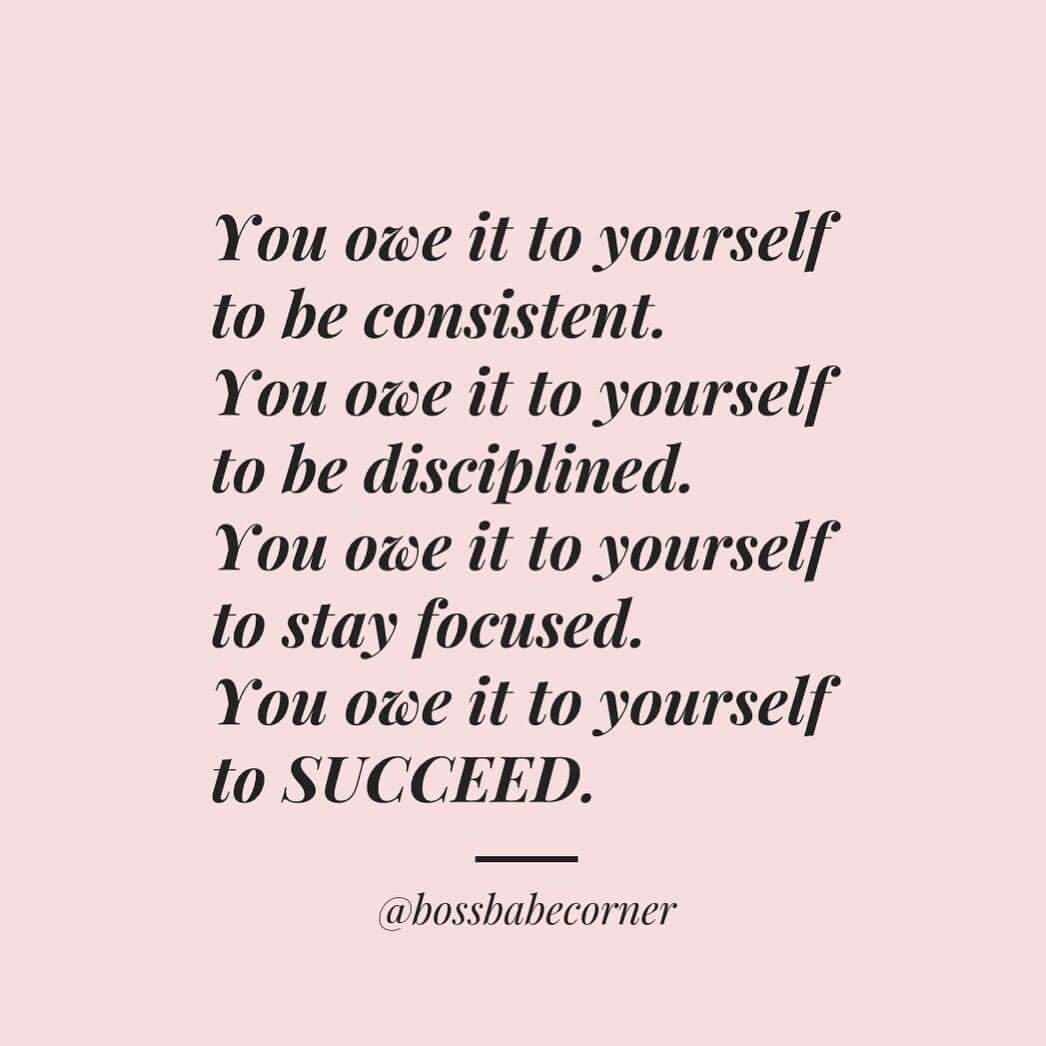 Source from @bossbabecorner
"You owe it to yourself to be consistent. You owe it to yourself to be disciplined. You owe it to yourself to stay focused. You owe it to yourself to succeed."
35, Quotes to Keep You Motivated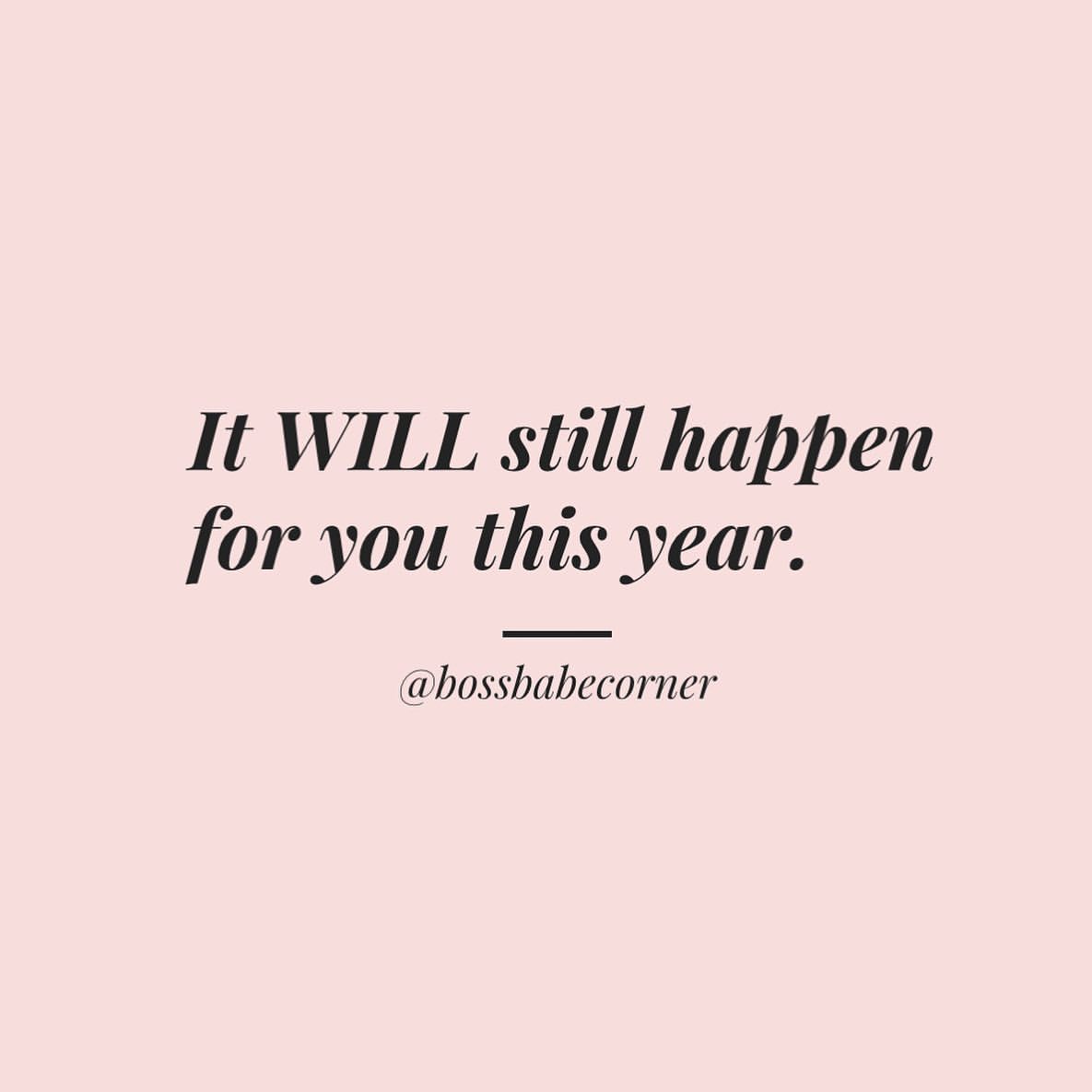 Source from @bossbabecorner
"It WILL still happen for you this year."
36, Girl Boss Motivational Quotes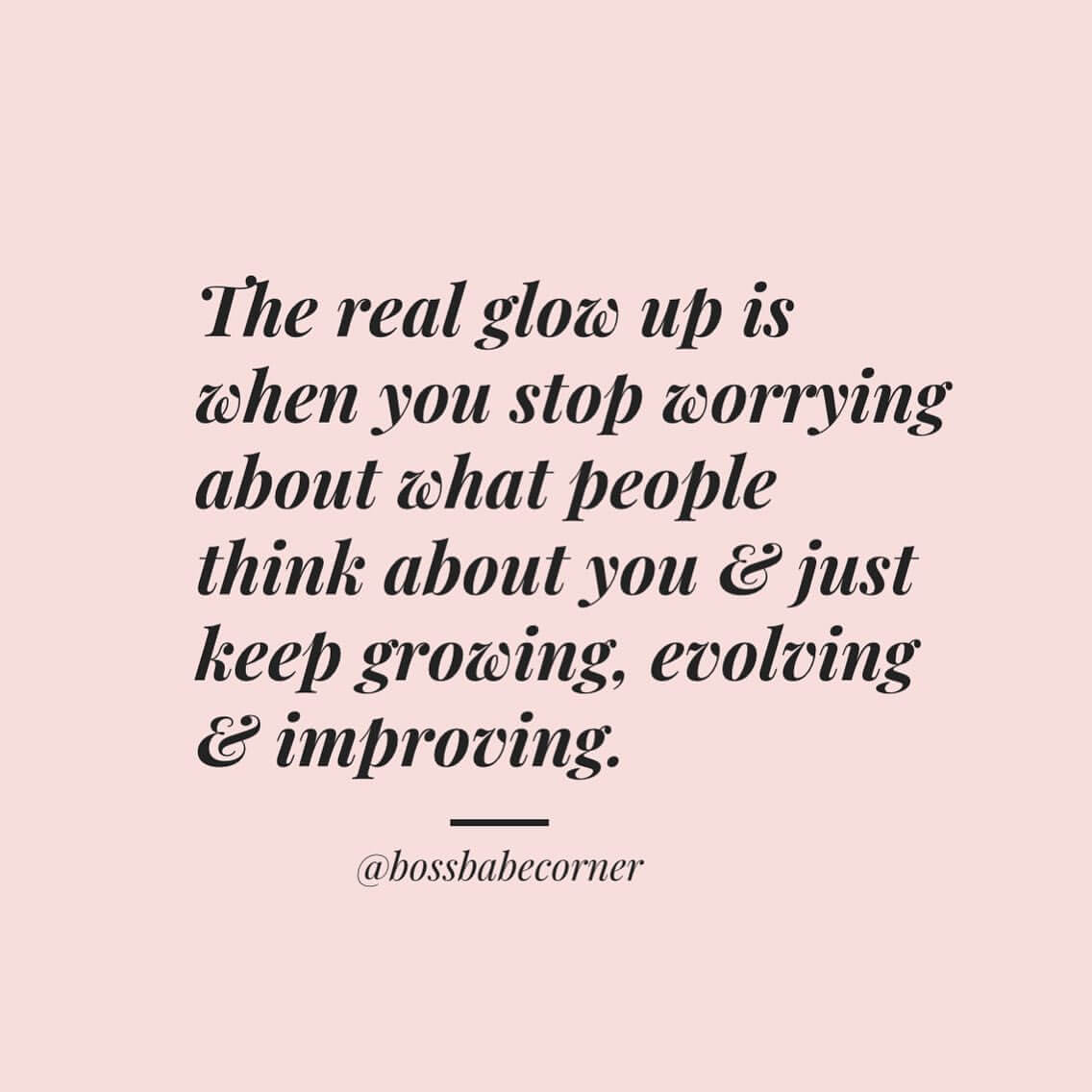 Source from @bossbabecorner
"The real glow up is when you stop worrying about what people think about you and just keep growing, evolving and improving."
37, Quotes about A Strong Woman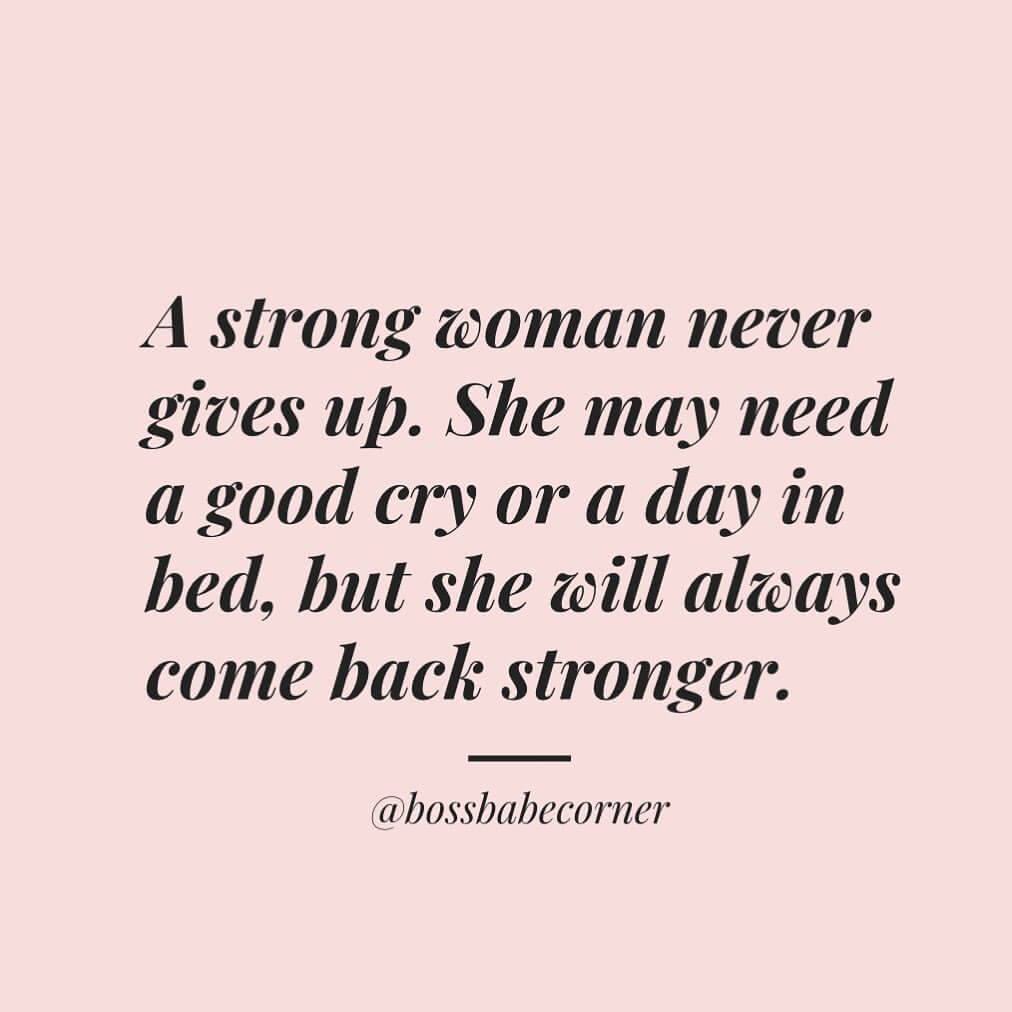 Source from @bossbabecorner
"A strong woman never gives up. She may need a good cry or a day in bed, but she will always come back stronger."
38, Quotes about Being Unstoppable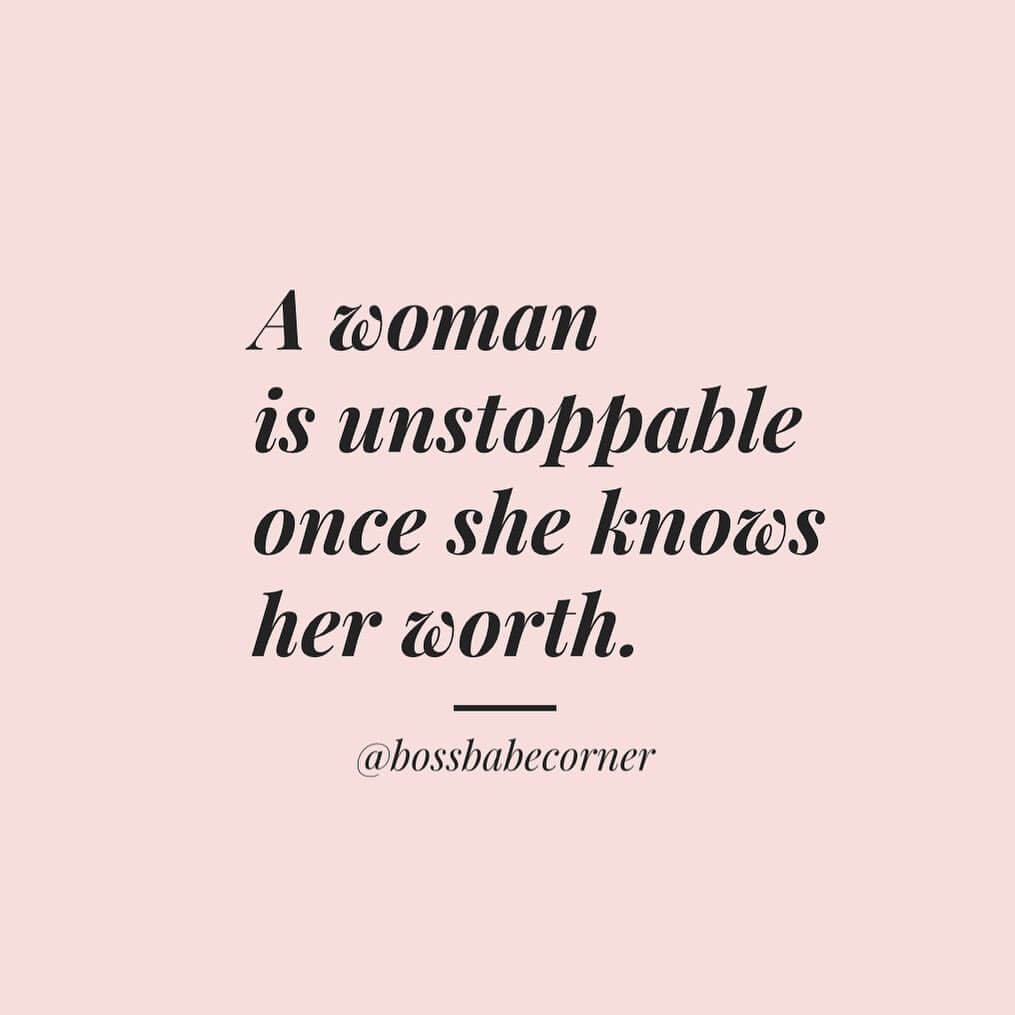 Source from @bossbabecorner
"A woman is unstoppable once she knows her worth."
39, Inspiring Quotes about Believing in Yourself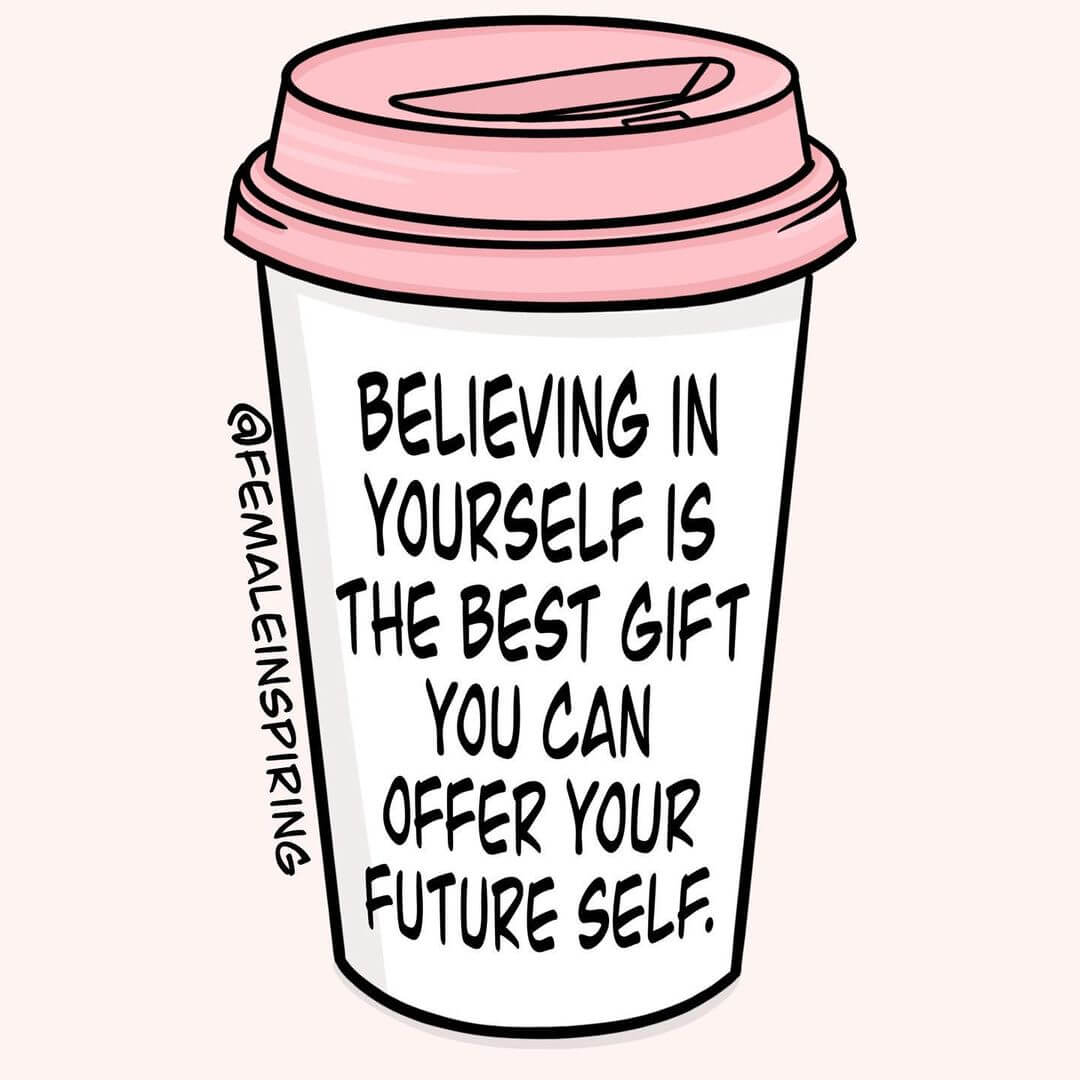 Source from @femaleinspiring
"Believing in yourself is the best gift you can offer your future self."
40, Positive Girl Boss Quotes
Source from @femaleinspiring
"Walk into each challenge with confidence. You've got this."
41, Powerful Quotes about Stepping Out
Source from @femaleinspiring
"Step out of your comfort zone to step into your power."
42, Inspirational Quotes Girl Boss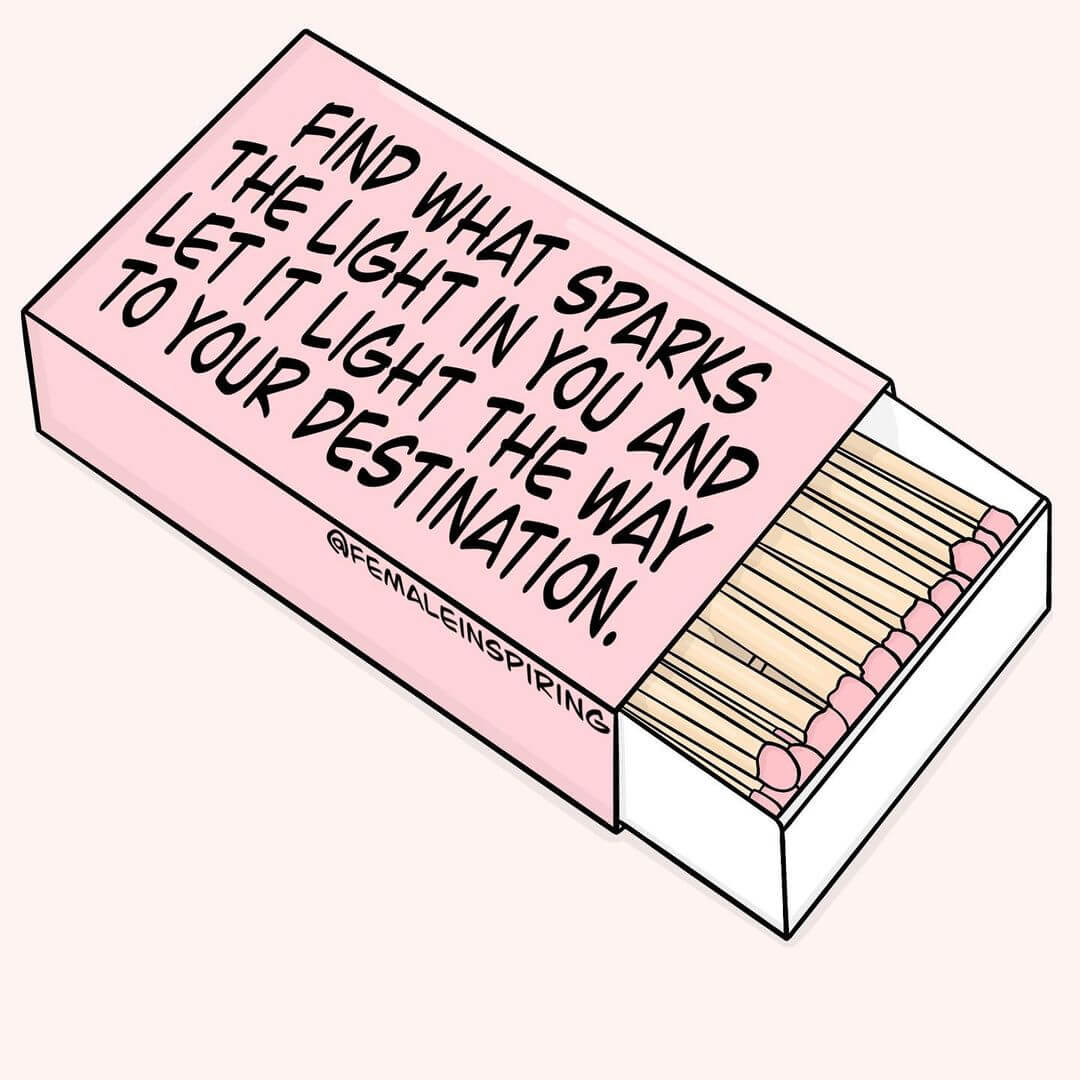 Source from @femaleinspiring
"Find what sparks the light in you and let it light the way to your destination."
43, Quotes about Dreaming Big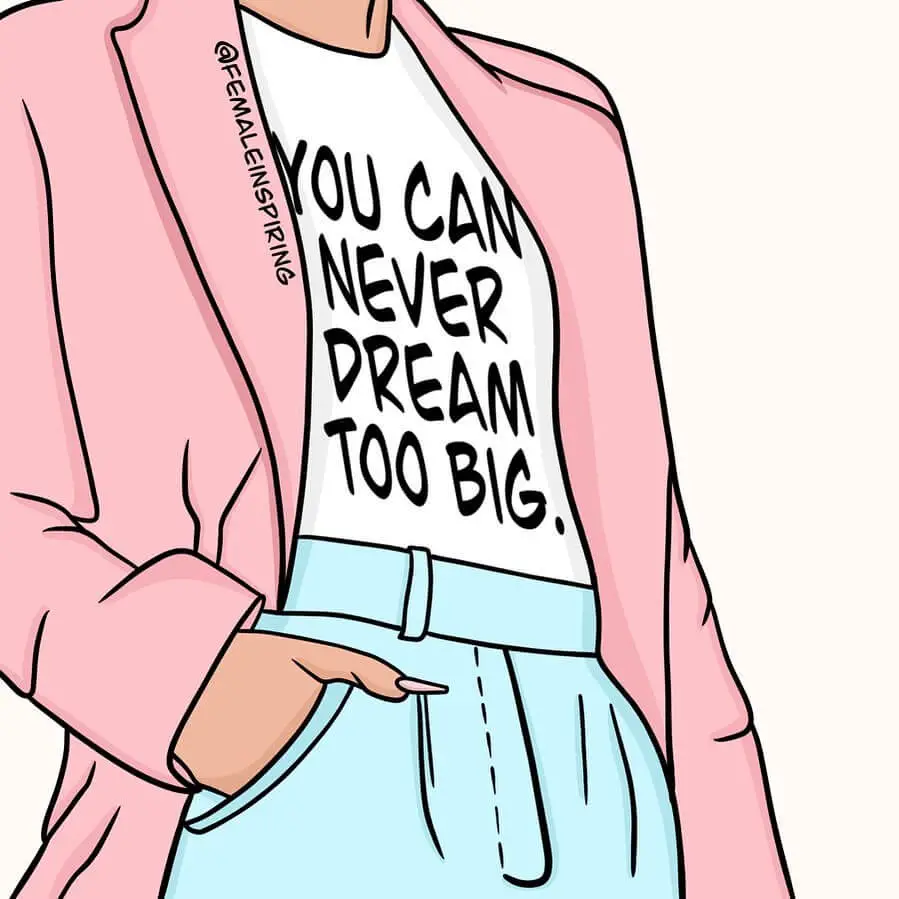 Source from @femaleinspiring
"You can never dream too big."
44, Inspiring Quotes about Your Mind
Source from @femaleinspiring
"Your only limit is your mind."
45, Quotes about Staying Focused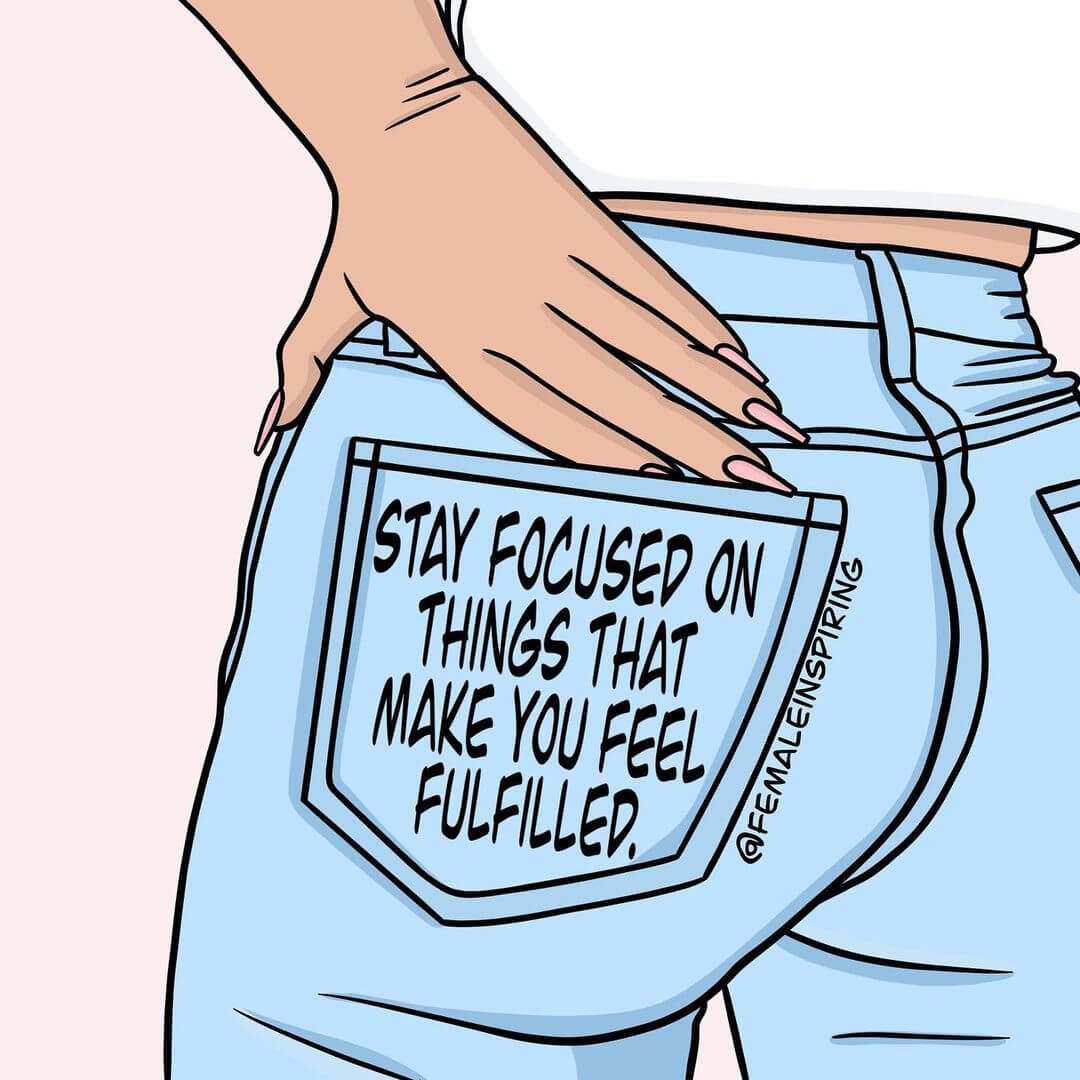 Source from @femaleinspiring
"Stay focused on things that make you feel fulfilled."
46, Quotes about Goals and Dreams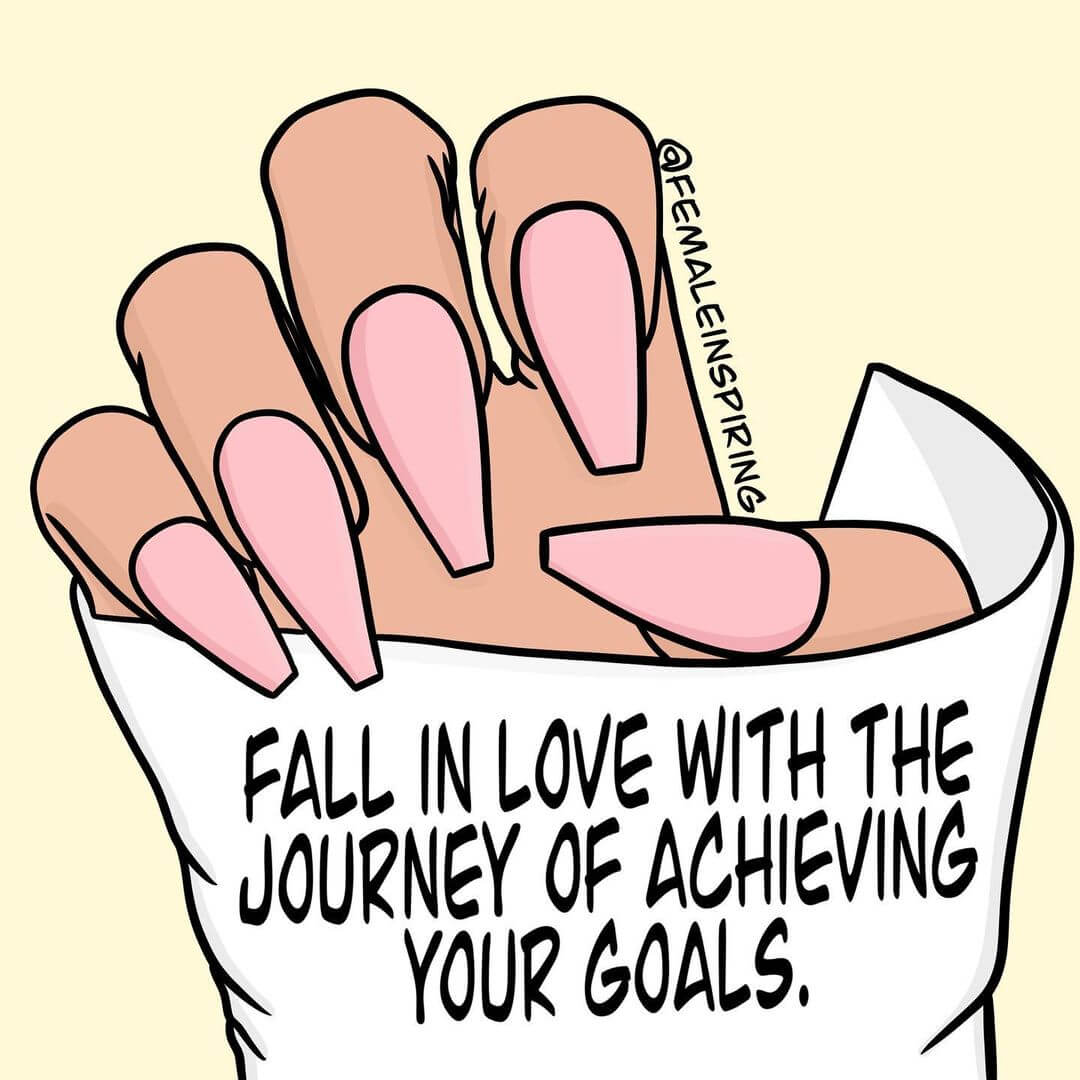 Source from @femaleinspiring
"Fall in love with the journey of achieving your goals."
47, Quotes about Ambition and Goals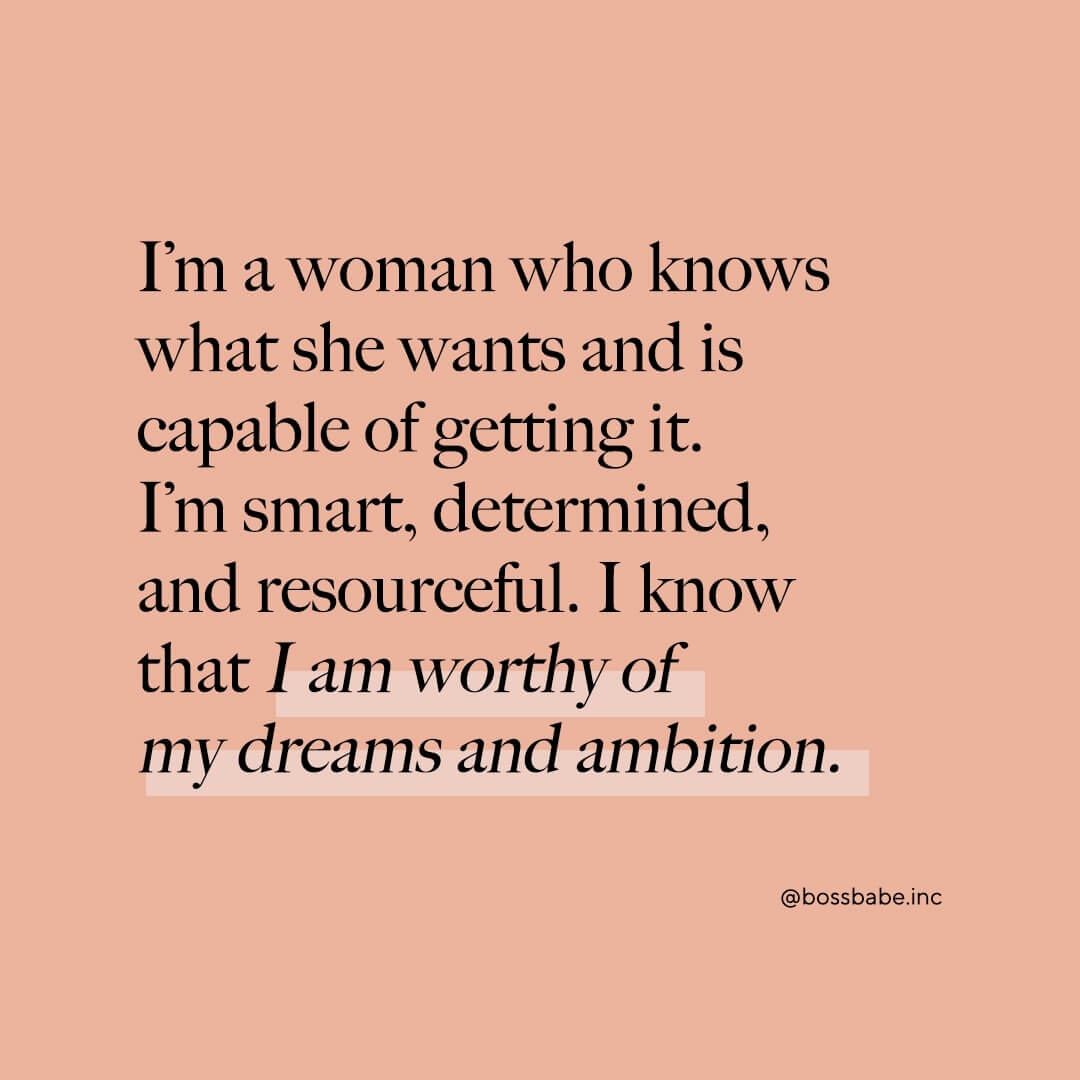 Source from @bossbabe.inc
"I'm a woman who knows what she wants and is capable of getting it. I'm smart, determined, and resourceful. I know that I am worthy of my dreams and ambition."
48, Quotes about Being Ambitious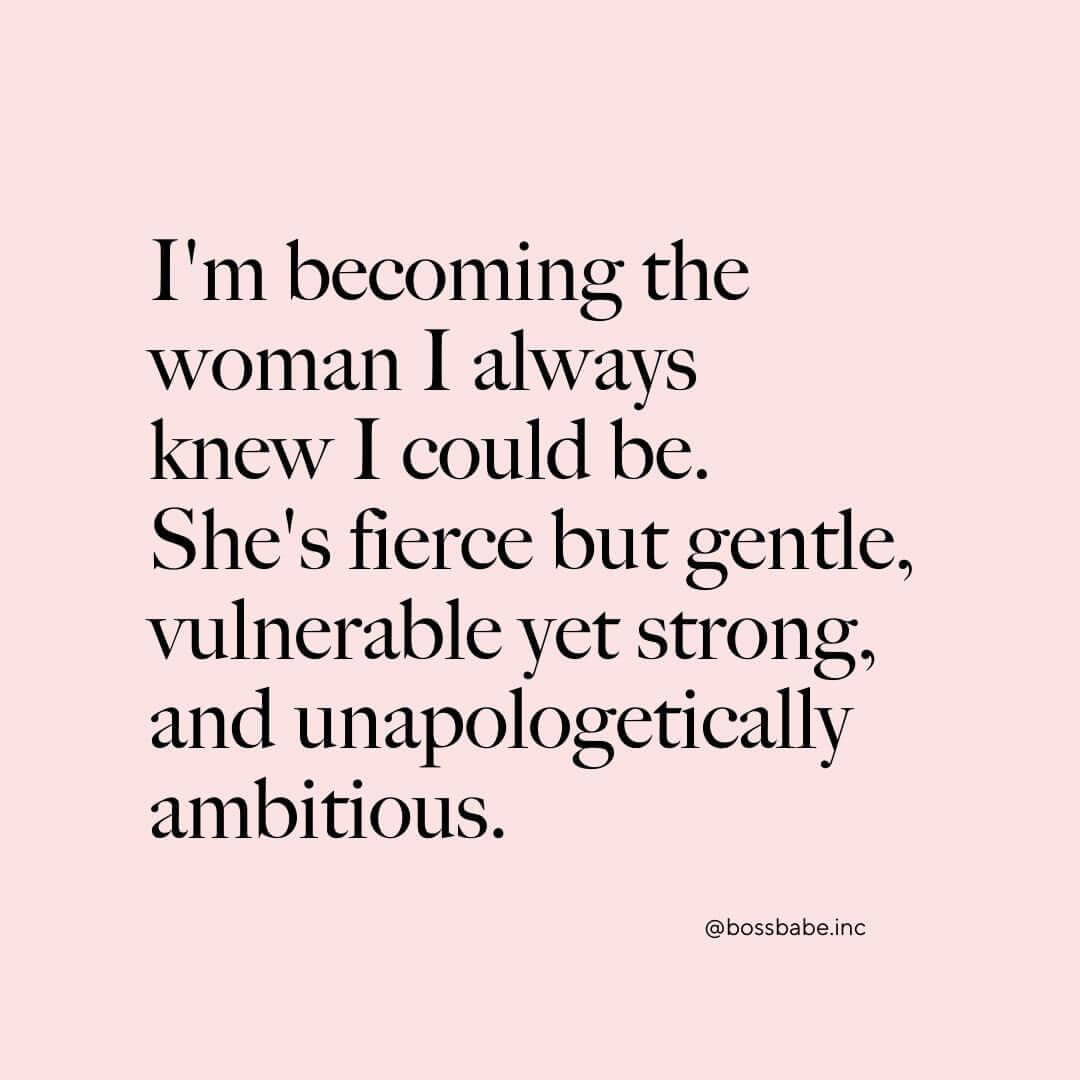 Source from @bossbabe.inc
"I'm becoming the woman I always knew I could be. She's fierce but gentle, vulnerable yet strong, and unapologetically ambitious."
49, Inspirational Quotes for Girl Bosses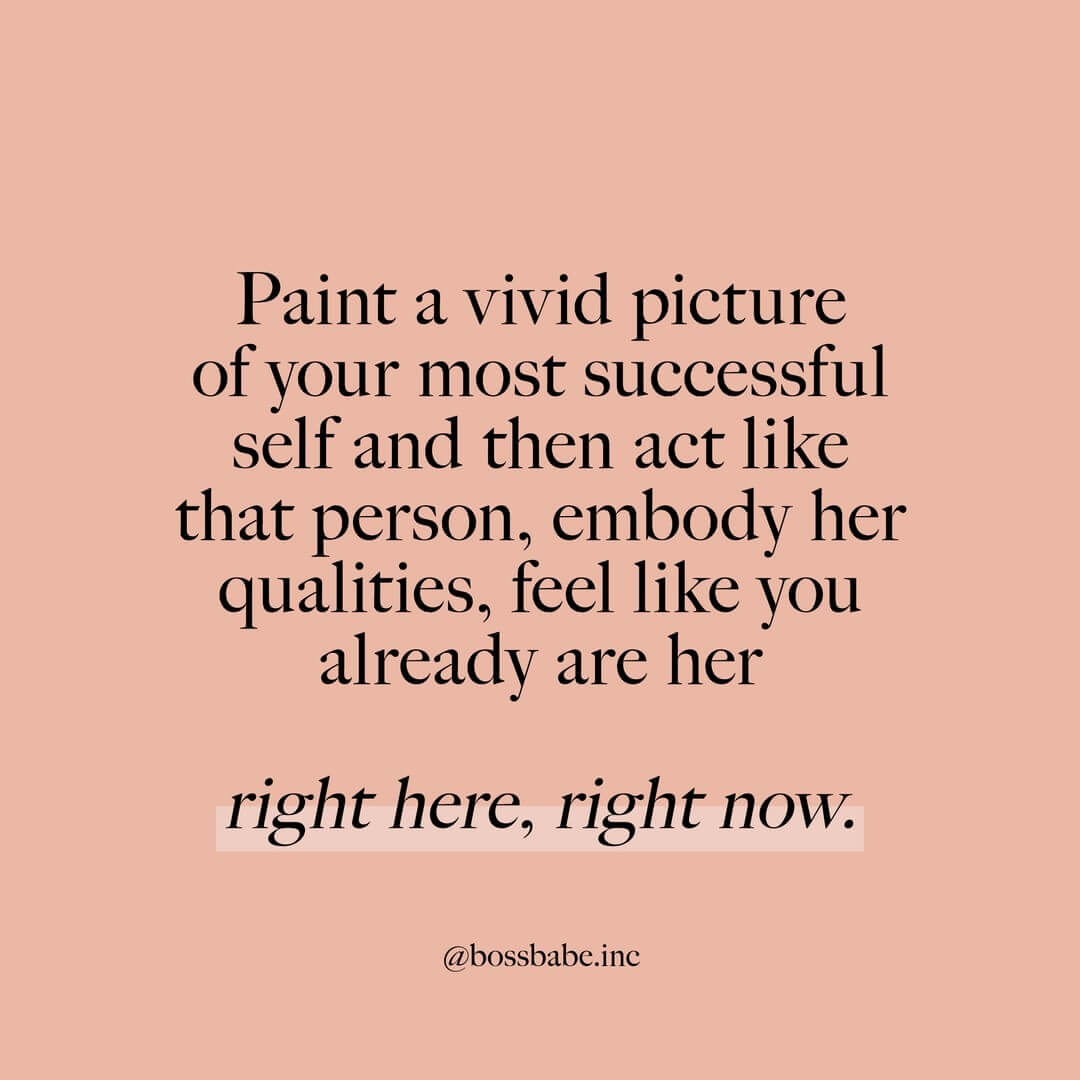 Source from @bossbabe.inc
"Paint a vivid picture of your most successful self and then act like that person, embody her qualities, feel like you already are her right here, right now."
50, Ambitious Quotes for Woman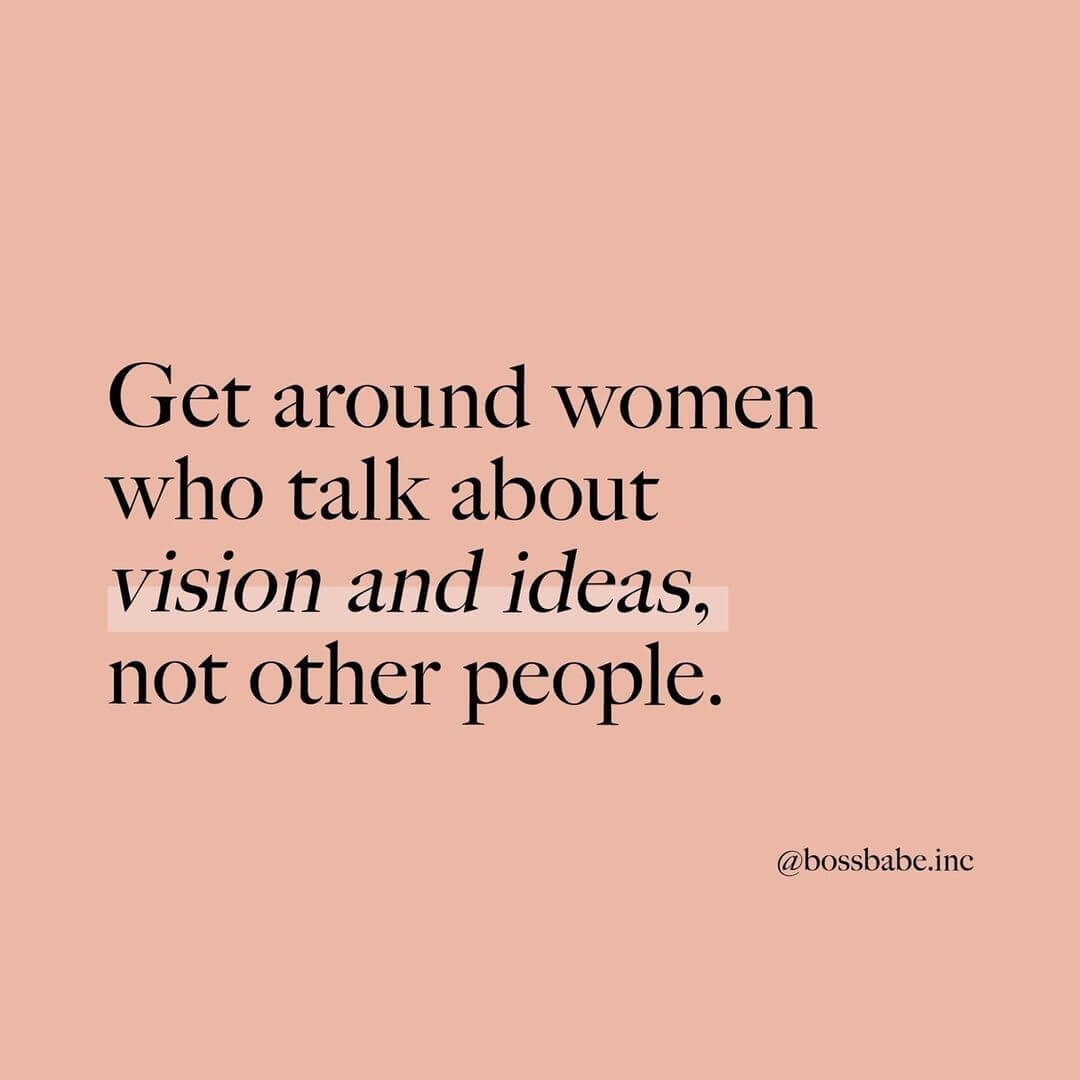 Source from @bossbabe.inc
"Get around women who talk about vision and ideas, not other people."
51, Girl Boss Motivational Quotes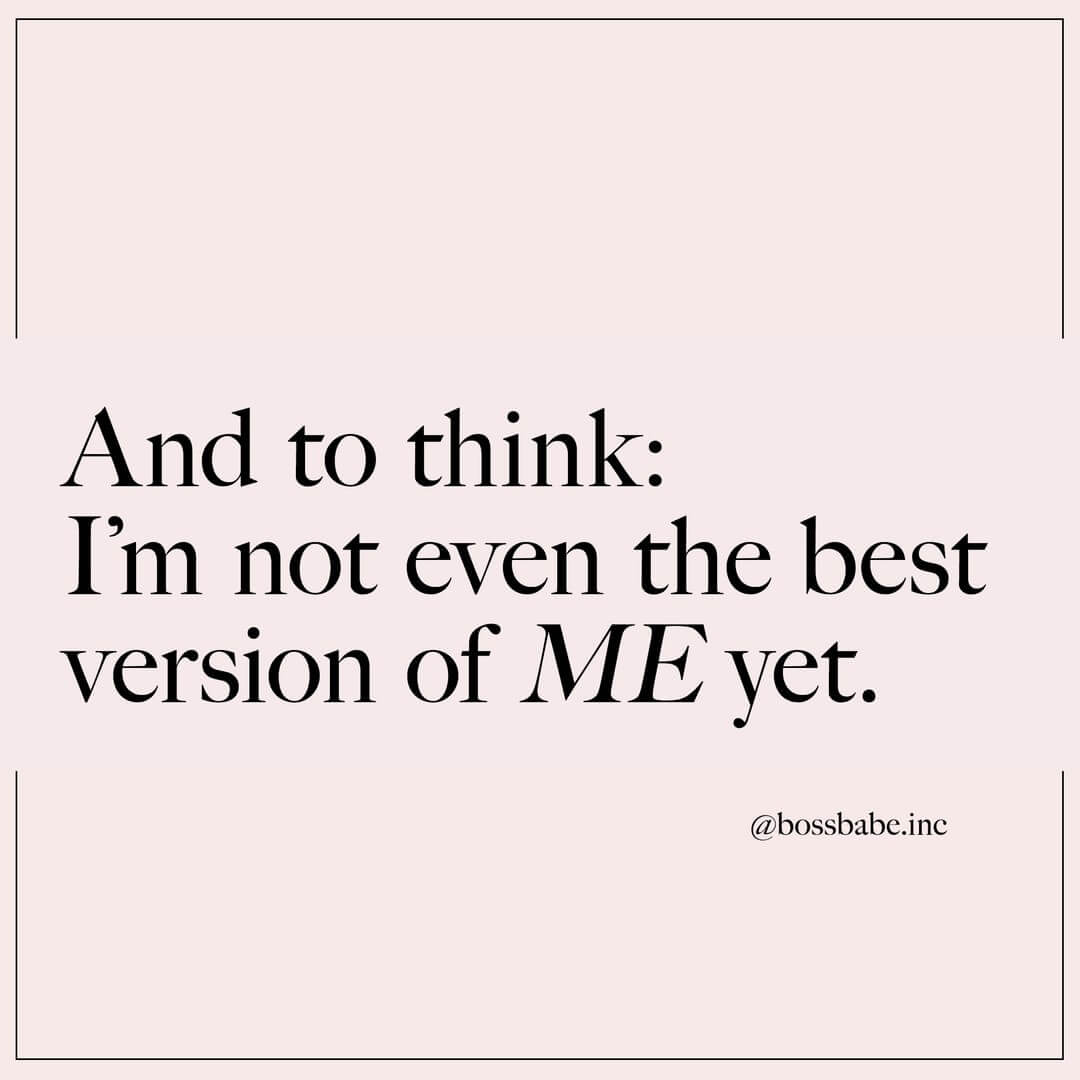 Source from @bossbabe.inc
"And to think:
I'm not even the best version of ME yet."
52, Quotes about Being Ambitious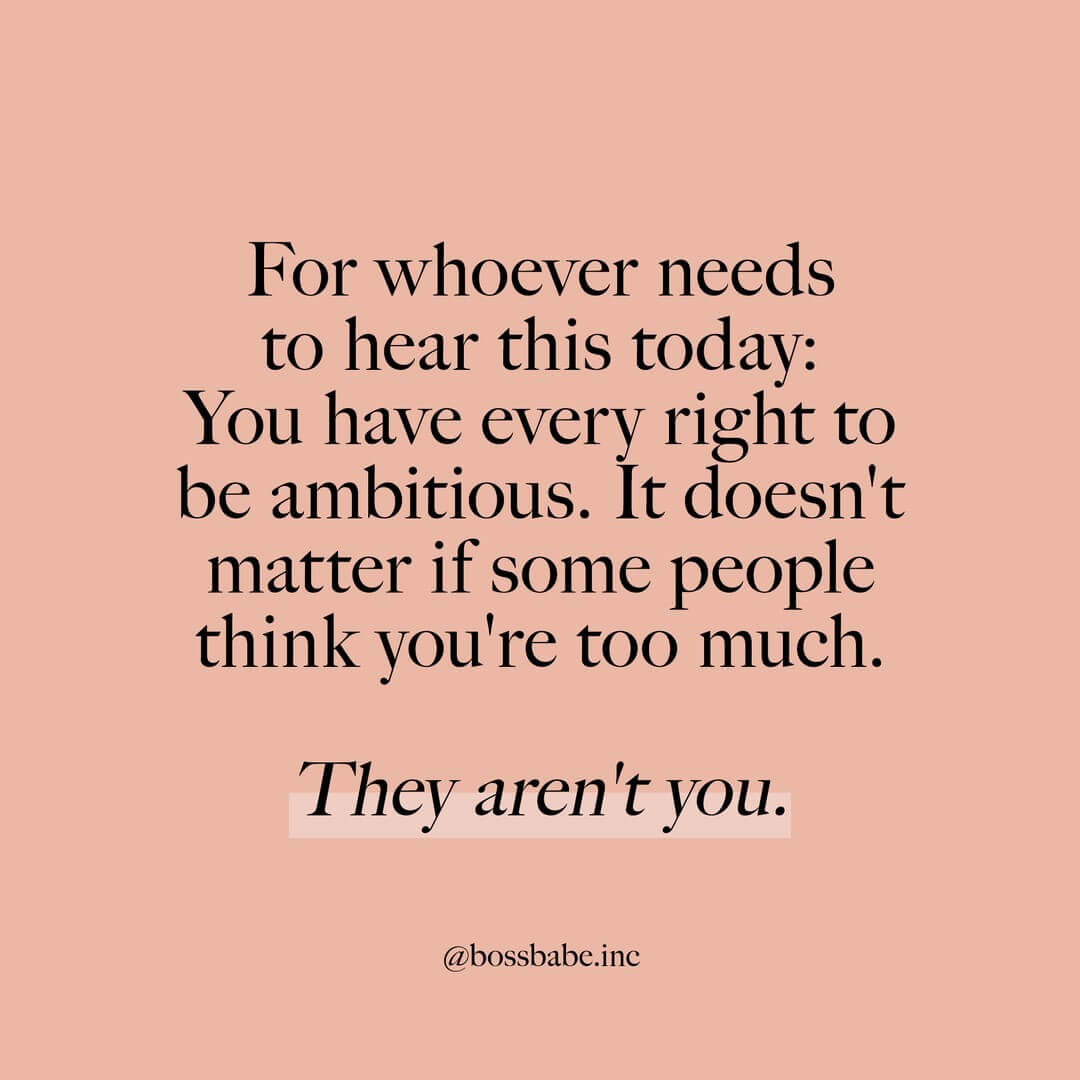 Source from @bossbabe.inc
"For whoever needs to hear this today:
You have every right to be ambitious. It doesn't matter if some people think you're too much.
They aren't you."
53, Inspiring Quotes for Girl Bosses
Source from @bossbabe.inc
"I love seeing other women succeed because it shows me that I can too."
54, Positive Girl Boss Quotes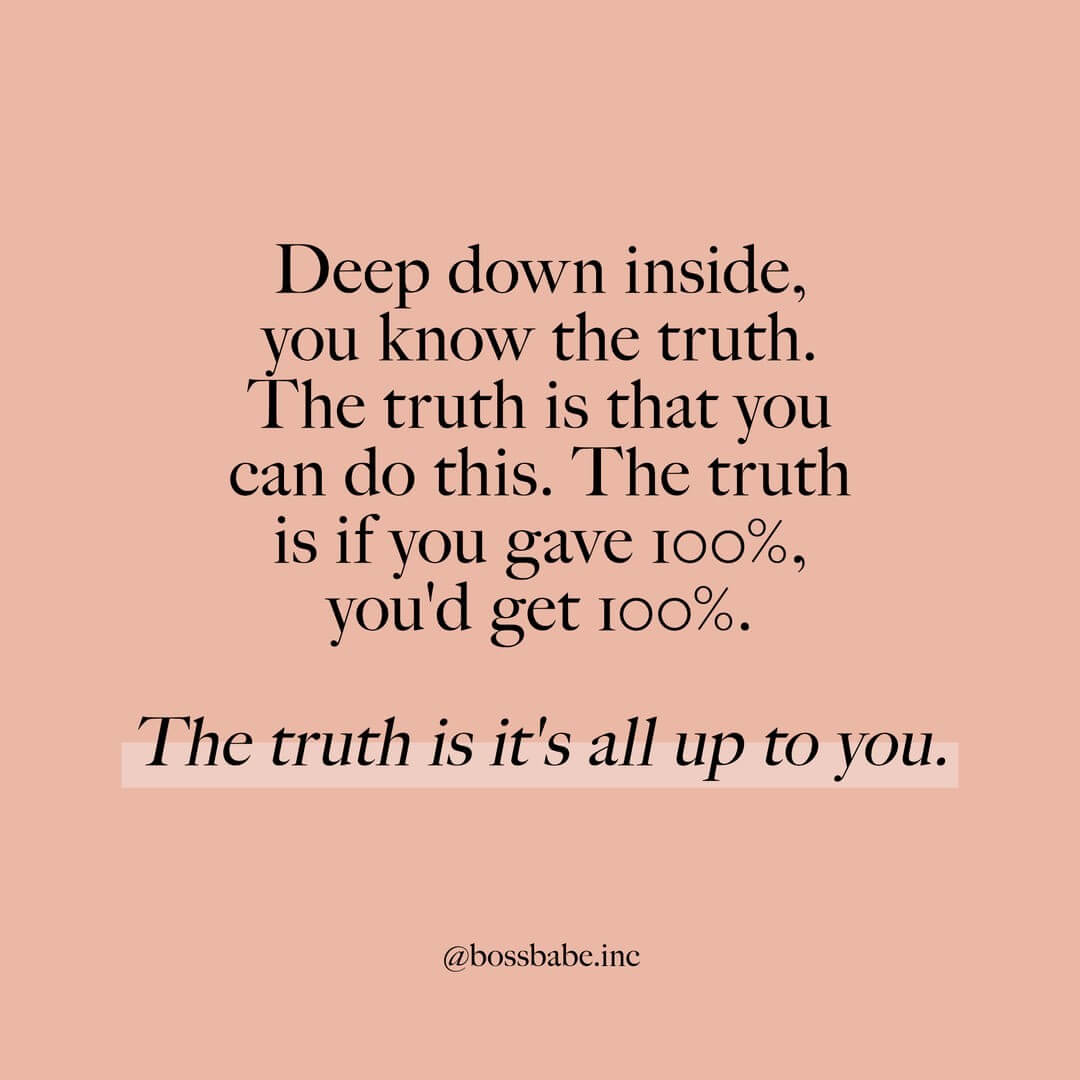 Source from @bossbabe.inc
"Deep down inside, you know the truth. The truth is that you can do this. The truth is if you gave 100%, you'd get 100%.
The truth is it's all up to you."
55, Inspiring Quotes to Keep Going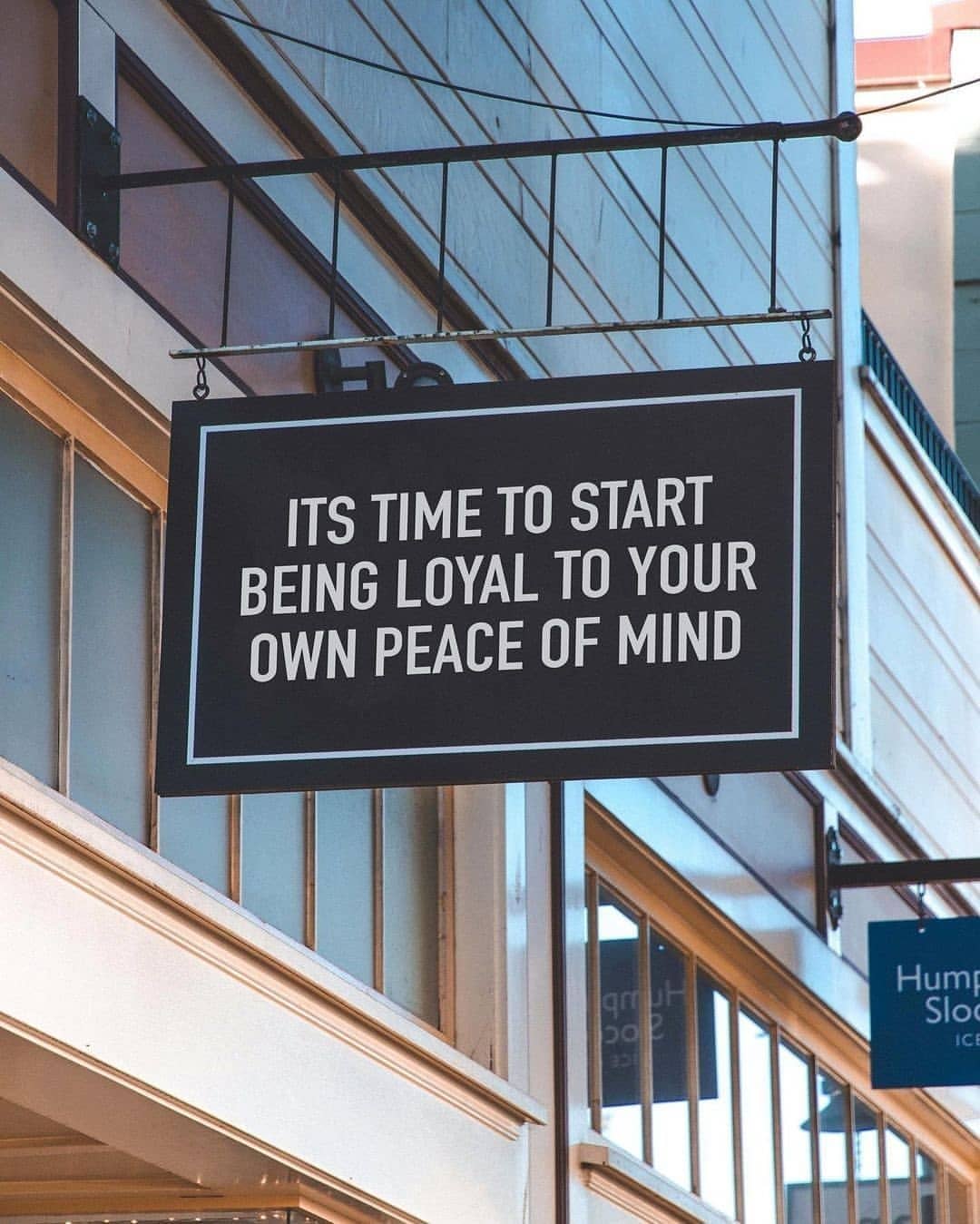 Source from @thewallwasboringme
"It's time to start being loyal to your own peace of mind."
56, Be Proud of Yourself Short Quotes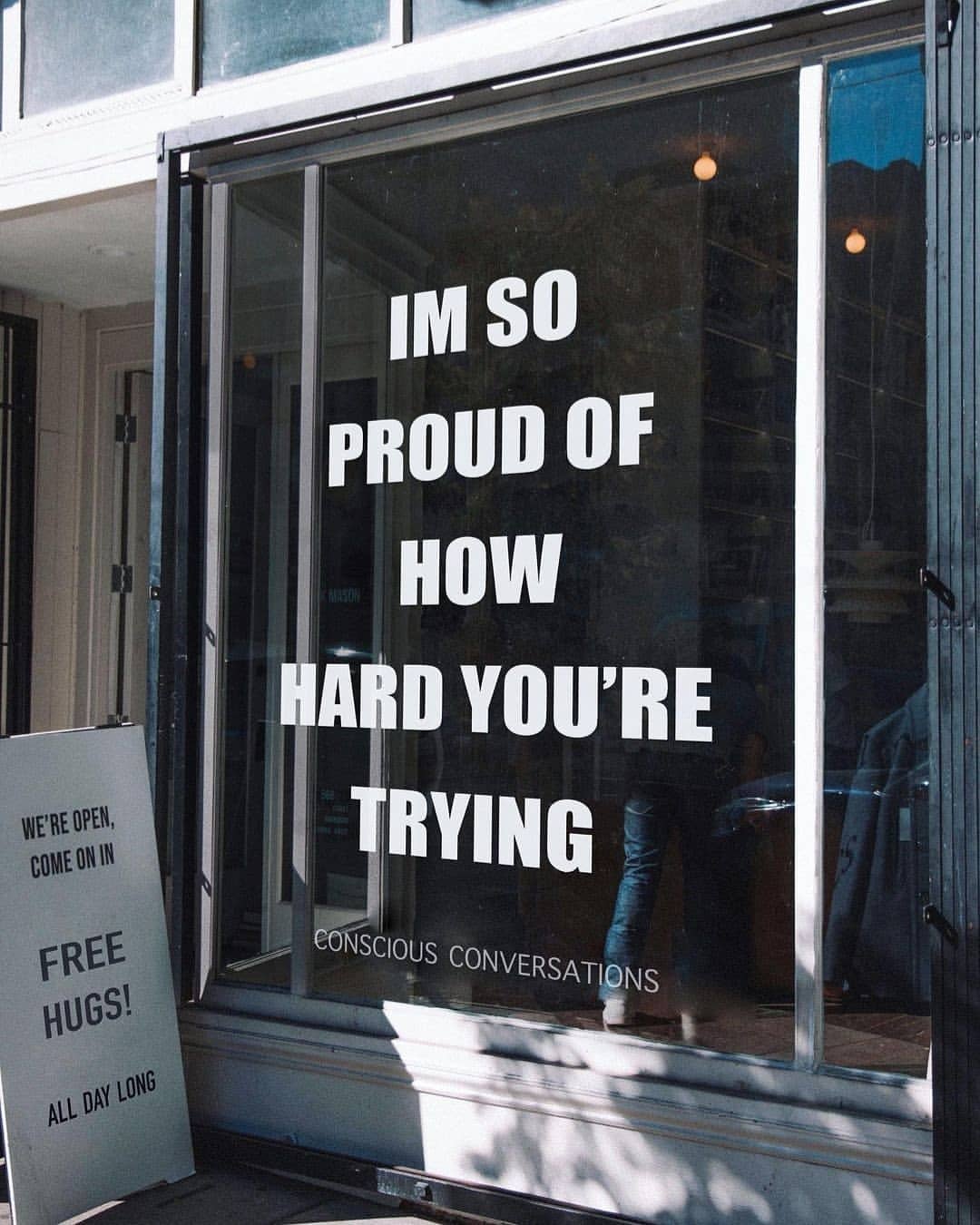 Source from @consciousconversations__
"I'm so proud of how hard you're trying."
 57, Quotes about No Limits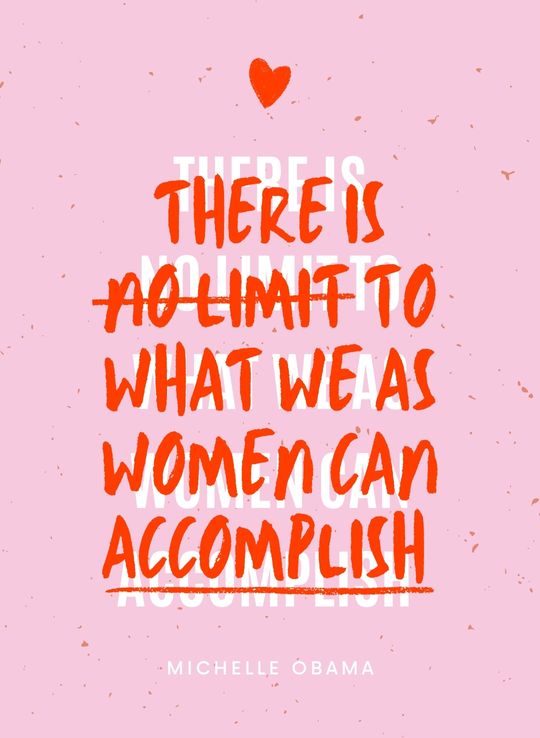 "There is no limit to what we as women can accomplish."
What's your favourite inspiring and motivating quote? Let me know in the comments below 🙂 x